Kissimmee Car Rentals
Discount Car Rentals in Kissimmee, Florida
Advantage Rent a Cars in Kissimmee
When you are planning a vacation to FLorida, there is one region that you need to check out and that is the Central Florida area, namely Kissimmee. It is one of popular vacation destinations in the nation. In fact, this is where you need to go when you are ready to visit some major theme parks, like Walt Disney World, Universal Studios Orlando and SeaWorld Orlando. The best way to get around to all of these magnificent attractions is to get into a discount rental car from Advantage and RentalCarMomma.com.
Check out all of the wonderful things to do in Kissimmee!
the search for Hot Deals on discount rental cars starts right here at RentalCarMomma.com. We know the importance of having reliable transportation while you are on vacation and we know the importance fo saving money. That is why we have teamed up with all of these amazing rental car companies. To bring you the very best rental car deals and discount car rental rates that you can find anywhere on the web is or job and we love doing it! So, check the great deals we have for you by picking the company that is right for you and clicking the link.
Here at Avis, car rental has never been easier. Avis offers top quality customer service with a large selection of new vehicles to choose from for a great price. Save money today and log on to our easy to navigate web site and see the great deals Avis Offers.

View and Print all Avis Specials
Hilton Hotel Lake Buena Vista Avis - 1751 Hotel Plaza Blvd
Radisson Worldgate Kissimmee Avis - 3011 Maingate Lane
Embassy Suites Hotel Avis - 8250 Jamaican Ct
Budget Rent-A-Car is one of the leading car rental businesses in the industry. Start your vacation off by renting top quality vehicles from Budget along with friendly customer service. Budget Car Rentals offers several locations to choose from. Be sure to check out some great discount deals on your next rental with Budget.
Budget Rentals Kissimmee - 5770 W Irlo Bronson Hwy #434
Kissimmee Korners Budget - 1621 N John Young Pky
Double Tree Resort Budget - 2305 Hotel Plaza Blvd
Hertz Car Rental and RentalCarMomma.com have partnered together to offer their customer's great deals in the car rental business. Hertz Discounts offers you some of the best deals while you are visiting Kissimmee. Hertz.com provides you with all the information that you need to get your car rental quick and hassle free.
Thrifty Car Rental has been a staple in the rental car community for many, many years. With Thrifty Car Rental, our customers will receive the best customer service form our staff along with top quality vehicles to choose from. You can't beat a great deal from one of the most well known names in the business.
Gatorland
Is one of the most visited tourists attractions in Kissimmee. Gatorland is one of Central Florida's oldest attractions and offers its visitors a unique experience. Thousands of visitors each year pass through the famous gaping gator mouth entrance. Gatorland is a 110-acre theme park and wildlife preserve that was founded in 1949 by the late Owen Godwin and today remains privately owned by his family members. Gatorland offers both Old Florida charm along with exciting new exhibits and entertainment. Florida is known internationally as the Alligator Capital of the World, here visitors will see thousands of alligators & crocodiles, one-of-a-kind thrilling reptile shows, aviary, petting zoo, a breeding marsh with a wooden boardwalk & observation tower, swamp walk and much more. Newly featured at Gatorland is Gator Gully Splash Park, here kids of all ages will have a blast cooling off from the hot and humid afternoon heat. Gator Gully Splash Park features a large variety of water sources all resembling the popular animal residents of Gatorland. Kids can play in the rows of giant egrets spilling water from their beaks, water squirt guns mounted on the backs of two giant gators, a bucket tree of spraying water along with other fun and exciting water fountains and more. Garorland offers a variety of amazing animal shows, a few you don't want to miss is The Gator Jumparoo Show- visitors will be amazed as you witness some of the largest alligators & crocodiles jump four to five feet out of the water to retrieve food. This is an amazing show you won't want to miss it... Another popular show is the Gator Wrestling Show- this awesome show will get your adrenalin flowing as you watch the trained gator wrangles catch a 6 to 8 foot alligator by hand and climb on the back of this ferocious animals. And last is the Up-close Encounter Show- Visitors will see and meet some of the most fascinating creatures from around the globe as well as Florida's native wildlife. Featured for a limited time is White Gator Swamp displaying all white gators with deep blue eyes visitors will be amazed and speechless as they see for themselves this unique, one-of-a-kind, all white gator. When you are visiting Kissimmee, a trip to Gatorland is a must visitors of all ages will have fun, explore, learn and be amazed by these giant alligators & crocodiles along with a variety of amazing animals.
World of Orchids
Is a great place to spend the afternoon offering visitors a change of pace from the overcrowded theme parks. World of Orchids is considered one of the largest indoor displays of it's kind in the world, this 2,500 square foot conservatory houses thousands of exotic varieties of beautiful orchids along with a large variety of tropical plants. All displayed in different stages of growth. Visitors are free to walk and explore here you will discover beautiful orchids, tropical flowers, trained koi fish and brightly colored birds in cages. As you enter the greenhouse you will experience the lush tropical setting with waterfalls, bridges, walking trails and a variety of trees. One of the highlights at The World of Orchids, are the friendly koi fish that are trained to get food from the visiting people. There is a lovely cross over bridge that is a popular place for feeding the koi fish. Additional freshwater favorites include red eared slider turtles and freshwater sharks. All of these animals can be feed they sell food in the gift shop the kids will enjoy this. Depending when you visit the showroom could be filled with hundreds of orchids on display for a great price. You could spend a few hours just looking at the large variety of orchids. Be sure to bring your camera so you can photograph the beautiful orchids. If you are looking to purchase orchids or have some shipped back home you are in the perfect place to do so. In the gift shop you can find all the necessary supplies needed for maintaining your orchid along with other orchid themed items. A visit to The World of Orchids is a great place to visit if you are wanting to pick up unique orchids.
With a reliable name like Dollar Rent-A-Car, our customers receive a great vehicle for a discounted price. Dollar customers are greeted by knowledgeable and friendly staff members waiting to assist you with your rental needs. Dollar Rent A Car will make your vacation easy and hassle free.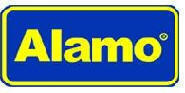 Alamo discount rental cars can help you save the most amount of money the next time that you are in the Kissimmee area. RentalCarMomma.com and Alamo Rent a Car can ge you behind the wheel of a discount rental car with the most amazing rates on the web.
Charley's Steak House
While you are visiting Kissimmee and you are craving a mouthwatering steak that is cooked to perfection you should dine at Charley's Steak House. This is not your average steakhouse here at Charley's you will enjoy a unique dining experience featuring only Midwest grain-fed USDA Prime, Choice beef that is aged for a period of time from 4-6 weeks. The fresh meats are cut daily and seasoned for thirty hours to create a distinctive flavor. Next, the steaks are flame grilled over a open pit, fueled with a combination of oak and Florida citrus wood. Making Charley's the best Steak House in Kissimmee. Your mouthwatering steak will be both tender and full of amazing flavor. The menu features a fantastic selection of Signature Steaks, Aged traditional Cuts that include the Filet Mignon, N.Y. Strip, Pork Chops and Flame Broiled Chicken Breast. Also featured on the menu is a nice selection of fresh seafood & seasonal fish selections along with many other tasty choices. Treat your taste buds to an awesome meal at Charley's Steakhouse.
Pazza Luna Restaurant
Is a fantastic, small local Italian restaurant not very eye catching from the road. You can't miss the building there is a large Italian flag painted on the building. Don't let the outside appearance fool you, inside you will discover an amazing menu full of delicious choices. Pazza Luna specializes in Italian cuisine however, their extensive menu offers a little bit of everything. All the food choices are delicious but keep in mind this is an Italian Restaurant and when choosing something Italian you won't be disappointed. The portions are generous and the fresh garlic rolls are amazingly good. A few highlighted dishes include: Veal Francaise, Penne Ala Vodka, Veal Parmigiana, Chicken Milanese, Baked Ziti, Baked Eggplant Casserole, Lasagna and of course delicious Pizza. Pazza Luna also offers daily specials along with a large selection of delicious choices. Their large menu offers something for everyone's taste. If you are craving good old fashioned Italian cuisine be sure to try Pazza Luna Restaurant. It is the best in Kissimmee..
Old Town
Provides visitors a variety of activities the whole family will enjoy. Here at Old Town admission is free and you can enjoy shopping, dining, rides outdoor concerts and several nightly events. Old Town features amusement style rides the whole family will enjoy from the twisting & winding Windstorm Roller Coaster, the family Go-Kart track to seeing Orlando from sixty feet in the air on the Century Ferris Wheel. And for all you thrill seekers take a ride in the Human Slingshot where you are catapulted 365 feet into the air with amazing force and if this doesn't get your adrenalin flowing try the Super Shot- taking it's victims slowly to the top (reaching heights over 150 feet in the air) and suddenly you plunge straight downward towards the ground at amazing speed. WOW what a rush! For the little visitors they will enjoy the spinning Tea Cups, the Frog Hopper, Merry-Go-Round, The Wacky Worm Kiddie Coaster and much more. Old Town offers a large variety of restaurants to choose from you will find Authentic Mexican food, Gourmet Chinese food, Pub & Grill, Pizza, A&W and several other tasty places to choose from. Visitors looking to shop until you drop have come to the perfect place, Old Town's boardwalk style streets are filled with more than seventy-five specialty shops. Special events include: Wednesday Night features the King of Rock 'n' Roll on the main stage where you can enjoy the classic favorites. The concert begins at 7:00 pm, get there early for the best spot. Also on Wednesday evening is the Wednesday Knight Cruise-In you will see cars from 1987 and earlier parked behind the Main Stage. Thursday Night- starting at 6:00 pm is Bike Night here you will see Foreign & Domestic bikes, Choppers, custom Harley's and more. Every Friday evening in Old Town visitors line the sidewalks to see the Friday Night Cruise featuring classics, customs, exotics and other favorites. Show cars are on display at 5:00 pm and the parade begins at 9:00pm. The Saturday Night Cruise showcases all the Classic cars, Hot Rods, Street Rods and Antiques from 1974 and earlier. And for those lazy Sundays spice it up with Latin Sundays. Here you can enjoy Spanish food, Latin bands and even a Mardi Gras style bead toss. Old Town hosts several fun and exciting activities for the whole family, so when you are visiting Kissimmee a visit to Old Town is a must.
National Car Rentals will have you out the door and on the road in no time at all. In fact, National's expert staff and quality vehicles will make your vacation that much more enjoyable. Save money today when you make your reservations with National Car Rental, by logging on to our new web site offering you great savings with your National Rental Car Coupons.
Buena Vista Palace National - 1900 Lake Buena Vista Dr
Orlando Intl Airport National Rentals - Inside Airport Terminal
National Sanford Airport - 2 Red Cleveland Blvd
Boggy Creek Airboat Rides
Airboat rides through the Everglades in Kissimmee Is a great way to see up close the natural wetlands of Florida also referred to as The Central Florida Everglades. Here visitors will have the opportunity to see up close a variety of exotic animals such as wild birds, turtles and the famous Florida alligators. This is a fantastic wildlife tour the whole family will enjoy. Your adventure begins with a leisure idle down a natural canal viewing all the amazing wildlife, then you will blast out into the swamps feeling the wind against your face and whipping through your hair as you reach speeds of 45 miles per hour. And for the ultimate adventure and thrills visitors can take a one hour night Airboat tour. The captain will wear a miners cap that will help illuminate the dark waters of the Everglades. As you glide along the dark waters of the Everglades you will search for alligators swiftly moving through the dark waters searching for their next meal. This thrilling adventure should not be missed, what a great opportunity to experience the natural wonders of the Florida Everglades as you speed through the tall grasses spotting all the amazing wildlife. To ride on an Airboat is a unique experience providing its visitors with both excitement and an education. If this is your first visit to Kissimmee be sure to experience the thrills and fascination of an Airboat ride at Boggy Creek Airboats.
Reptile World Serpentarium
Offers thrills and chills to visitors who dare to visit... Reptile World was founded in 1972 as a research facility for production and distribution of snake venoms and later became a popular tourist attraction in 1976. Reptile World showcases a large variety of snake and reptile exhibits and is also a working venom farm. Brave visitors will have the rare opportunity to witness snake handlers milk some of the world's most vicious and deadly snakes right before your eyes. Visitors will be amazed as they see such dangerous snakes that include Copperheads, Water Moccasins, Rattlesnakes, Cobras and many other deadly snakes. Reptile World houses a large collection of snake species from around the world both exotic and deadly, including the Australian Taipan which is said to be one of the World's deadliest snakes. As visitors walk through Reptile World they will see several snake exhibits featuring deadly snakes that include: The East African Green Mamba, an 18-foot King Cobra, eleven kinds of Rattlesnakes, Anaconda, Bush Viper, Sidewinder and several others. In addition to the heart pumping snake exhibits visitors can also see a large 14-foot gator, Iguanas and a pond full of turtles. Waiting behind the scenes are hundreds of venomous snakes waiting to be milked for their venom. Reptile World ships deadly venom worldwide for use and study in the medical field and herpetological research. If you have a fascination with snakes and want to see some of the most deadliest snakes visit Reptile World Serpentarium.
Enterprise Rent a Car and RentalCarMomma.com have teamed up to bring you the most amazing deals on discount rental car rates in Kissimmee. Kissimmee is full of fun and amazing things to do, so make sure that you have a rental car to get around the town.
Enterprise Discount Rental Cars in Kissimmee - 2723 N. ORANGE BLOSSOM TRAIL
Kissimmee Enterprise Rent a Car Specials - KISSIMMEE W192