Macon Car Rentals
Discount Rental Cars in Macon, Georgia
Discount Advantage Rent a Cars Macon, GA
Macon is a great soutehrn city in Georgia, and one that you should check out when you are in the area. The best way to do that is to get behind the wheel of a discount rental car from Advantage Rental Car. You can get the best rental car rate specials right here at RentalCarMommma.com. Be sure that you check out these amazing deals that we have here for you.
Things to do in Macon, Georgia
Ocmulgee National Monument
The Monument is a memorial in regards to the relationship that people have with with the natural resources in North America. There is evidence here of more than 12,000 years of human habitation since back to the Ice Age till today. The Visitor center houses the archaeological museum that tells the story of the Native American culture.
Georgia Music Hall of Fame
Here you can find some of the greatest musicians around. Inside the museum there are exhibits where you can see the instruments , personal items, costumes and so many other things that were used by these incredible performers. The permanent collection is 12,000 feet of unique buildings with a different genre of music. There's also an interactive area that's great for kids and adults too!
Museum of Arts and Science
The Museum has tons of art work to enjoy as well as a Planetarium where you can view meteor showers and watch interesting shows about the outer space. The Museum of Arts and Science has a amazing mini zoo where you can vie about 70 animals of every species.
Rose Hill Cemetery
The Cemetery was founded in 1840 on 65 acres next to the Ocmulgee River. There are over a thousand confederate soldiers, 3 Governors, 31 Mayors and several congressmen of Georgia.
Avis is here for your traveling needs, it's" your other car" from their fun-to-drive vehicles, to their state of the art Where2 navigation system, Avis has got what you need to get you where you need to go. Check out rentalcarmomma.com's Avis Coupons for great savings!

View and Print all Avis Specials
Lewis B Wilson Airport AVIS - 1000 Terminal Dr.
Restaurants
Ingleside Village Pizza
Marco Ristorante Italiano
Olive Garden
Polly's Lamesa Inc
Sho Gun Japanese Bar & Grill
Tic Toc Room
Downtown Grill
El Sombrero
Applebee's
Carrabba's Italian Grill
Margarita's Mexican Grill

The Back Burner Restaurant
Francar's Wings
Mikata Japanese Steakhouse and Sushi Bar
Five Eighty
Zaxby's
The Rookery
Joe's Ravioli
Hotlanta Wings
Carrabba's Italian Grill
Margarita's Mexican Grill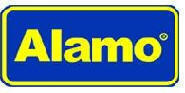 Alamo Rent A Car has a variety of locations all over Georgia. With over 140,000 quality company cars, Alamo will make sure your traveling needs are met. No credit card needed to make your reservation!
Atlanta Airport Alamo - 4205 Car Rental Rd
Alamo Macon Municipal Airport -100 Terminal Ave
Tubman African American Museum
With over 49,000 square feet of Museum, the exhibits have focused on subjects as diverse as contemporary African American art, soul food, black films, and African American photography. The Museums collections include work from African American History, African Art, Fine Art, and Folk Art. The Museum is a educational and cultural resource for every one who visits.
Grand Opera House
The Opera house was built in 1884 and has been restored as the years pass. With over hundreds of performances each year the 1000 seat theater is the premier performing center in central Georgia.
The Cannonball House
The house was built in the 1800's and withstood the Civil War and thus, the name was created. Tours of the house are offered. The house has a two story kitchen in the back where the servants quarters reside above. The house also has a collection of Civil War Military collection.
National Rental Car has thousands of locations for your renting convenience in Georgia. National is here to suit your Car rental needs. You're sure to save money with our National Rental Car Coupons we provide for your traveling needs.
Atlanta Airport National -4205 Car Rental Road
Car rentals in Macon, Georgia have never been easier! Choose your Enterprise location, choose your times, then choose a car. Renting a car with Enterprise is just that easy! They'll even pick you up! National Rental Car Coupons.
Macon Enterprise - 3096-C RIVERSIDE DRIVE
Enterprise Macon Rental Cars - 2840 PIO NONO AVE