Naples Car Rentals
Discount Car Rentals in Naples, Florida
Advantage Car Rentals in Naples, Florida
When you are ready to go on vacation and you want to see everything that is possible to see in the town that you are visiting, you have to get into a discount car rental from Advantage. Naples, Florida is a beautiful place to vacation, so you want to take in all that you can while you are there. So, why not save money so that you can go anywhere you want? You can do just that with the amazing car rental deals from Advantage and RentalCarMomma.com.
Check out all of the wonderful things to do in Naples!
the search for Hot Deals on discount rental cars starts right here at RentalCarMomma.com. We know the importance of having reliable transportation while you are on vacation and we know the importance fo saving money. That is why we have teamed up with all of these amazing rental car companies. To bring you the very best rental car deals and discount car rental rates that you can find anywhere on the web is or job and we love doing it! So, check the great deals we have for you by picking the company that is right for you and clicking the link.
Let Avis Rental Cars make your visit to Naples as smooth as possible. At Avis, car rental has never been easier. Avis offers top quality customer service with a large selection of new vehicles to choose from for a great price. Save money today and log on to our easy to navigate web site and see the great deals Avis Offers.

View and Print all Avis Specials
Naples Airport Avis Car Rental - 570 Terminal Drive
Southwest Florida Intl Airport Avis - 11005 Terminal Access Rd
Charlotte County Airport Avis - 28000 Airport Rd
Budget Rent-A-Car is one of the leading car rental businesses in the industry. Start your vacation off by saving money on your rental vehicle. Budget offers their customers friendly customer service and a large selection of top quality vehicles for a discounted price. Be sure to check out some great discount deals on your next rental with Budget.
Budget Car Rentals Naples - 1965 Tamiami Trail East
Naples Budget River Chase Shopping - 11232 N. Tamiami Trail
Southwest Florida Intl Airport Fort Myers - 10995 Terminal Rd
RentalCarMomma.com and Hertz Rental Car have partnered together to offer their customer's great deals in the car rental business. Hertz Discounts offers you some of the best deals while you are visiting Naples. Hertz.com will provide you with all the information that you need to get your car rental quick and hassle
Thrifty Car Rental is a well recognized name in the rental car community. Here at Thrifty Car Rental, our customers receive the best customer service form our staff along with top quality vehicles to choose from. You can't beat a great deal from one of the most well known names in the business.
Naples Zoo at Caribbean Gardens
Is more than just a Zoo here you will find exotic plants, tropical gardens and an amazing collection of exotic animals surrounded by a wide variety of mature trees and exotic plants. The Caribbean Gardens were planted in 1919, fifty years prior to the animals were introduced to their new habitats. When you are visiting Naples and you are looking for something fun for the whole family head over to the Naples Zoo at Caribbean Gardens. There is much to see and explore so you will want to get an early start. The Naples Zoo offers a variety of activities, shows, animal exhibits, guided botanical tours and much more. One of the highlights at Naples Zoo is the Primate Expedition Cruise- takes visitors by catamaran for a short, leisure cruise through the islands of primates living in their natural habitats here you will see lemurs, monkeys and apes running about as you float next to the islands this is a great photo opportunity. All of the animal exhibits are fantastic however, there are a few you don't want to miss such as: the new Fosa Exhibit- this rare creature is Madagascar's carnivore that moves quickly through the tall trees with a diet consisting of mostly lemurs. The Naples Zoo is the only Zoo in the Southeastern United States to have the Fosa. Alligator Bay- Here visitors can see powerful, giant alligators gliding through waters or sunning themselves along the banks. Leopard Rock- is home to the black leopard & the spotted leopards- this exhibit shows these beautiful leopards in their environment along with amazing rockwork these cats enjoy climbing. Other amazing animal exhibits include: Panther Glade, Tiger Forest, African Lion's, African Wild Dogs, Backyard Habitat, the Primate Pavilion and the African Oasis. The Naples Zoo offers a variety of amazing and educational shows daily, the whole family will enjoy spending the day at the Naples Zoo at Caribbean Gardens.
Corkscrew Swamp Sanctuary
Is a great place to visit for the afternoon, visitors of all ages will enjoy exploring the natural environment with a self guided tour along a two mile raised boardwalk guiding visitors through four distinct environments the Wet Prairie, a Pine Flatwoods, a Marsh and a Cypress Forest. As you walk along the boardwalk wildlife sightings are popular you will see birds, reptiles, mammals, insects along with a collection of native plants including wild orchids. Wildlife in the Pine Flatwoods varies with the seasons once the palmetto berries ripen in the fall it attracts deer, raccoons, and occasionally black bears. For all you bird lovers you will see Cardinals, Woodpeckers, Mockingbirds, Vireos and Red Shouldered Hawks that are heard throughout the year along with several migrating birds. As you make your way into the Wet Prairie you will see several native animals such as the White-Tailed Deer, Alligators, Wood Stork, Great Egret, Banded Water Snake and the Swamp Sparrow. As the summer rains approach the air becomes filled with a series of frog choruses and the waters are decorated by a variety of beautiful floating flowers from Salt Marsh Mallows, Sky Flowers, Water Lily, Floating Hearts and more. There is plenty to see from a wide variety of wildlife to many different trees and vegetation. The boardwalk begins and ends at the Blair Audubon Center, inside visitors will find the Swamp Senses Media Theater, classrooms, Nature Store and in the main area is a collection of paintings, sculptures and photography by various artists. After you have explored the boardwalk make your way to the back porch and relax in the benches or rocking chairs. Bird watchers will enjoy lingering around the Blair Audubon Center there are bird feeders placed at the start of the boardwalk to attract a large variety of birds including hummingbirds and butterflies.
With a name like Dollar Rent-A-Car, our customers receive a great vehicle for a discounted price. At Dollar customers are greeted by knowledgeable and friendly staff members waiting to assist you with your rental needs. Dollar Rent A Car will make your vacation easy and hassle free.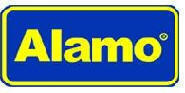 Alamo is the way to go when you want to save the most amount of money on your next car rental in Naples. RentalCarMomma.com and Alamo have teamed up to bring you the best deals on rental cars in the Naples area. Be sure that you check out the deals we have for you right here!
Bay House Restaurant
Serves some of the best seafood in Naples, the Bay House Restaurant overlooks the beautiful Osprey Bay and the Cocohatchee Wildlife Preserve. The Bay House Restaurant is highly recommended by the local residents of Naples, this casual restaurant serves some of the freshest seafood in town. The menu features some steak and chicken choices. Arrive early to secure one of the popular tables offering breathtaking views of the water and Wildlife Preserve. The Bay House Restaurant Menu features a large variety of tasty seafood choices from popular delicious starters that include Crisp-Fried Oysters on the Shell, Spicy Ahi Tuna and the Basil-Grilled Gulf Shrimp. For the main course choose from a variety of fresh seafood choices that include Grilled Florida Cobia, Grouper, Yellowtail Snapper, Slow Roasted Salmon, Ahi Tuna along with other mouthwatering choices. So if you are craving some fresh, delicious seafood you won't want to miss a visit to the Bay House Restaurant.
Chops City Grill
Is well known for serving up some of the best steaks in Naples. This local favorite restaurant is a must if you are wanting a delicious meal along with an extensive cocktail list including a 300 bottle wine list along with the best martinis in town. Chops City Grill also specializes in stir frys, fresh local seafood and hand-rolled sushi. Chops City Grill serves some of the best and most popular dry aged steaks, chops, burgers and perfectly roasted prime rib. The menu also features a large selection of fresh salads, a delicious Raw Bar and tasty starters from Ahi Tuna, Crab Cakes, hand rolled spring rolls and the best New England Clam Chowder. Chops City Grill offers the ultimate dining experience and should not be missed during your visit to Naples.
National's expert staff along with a large selection of top quality vehicles to choose from will have you out and on the road in no time at all. Save money today when you make your reservations with National Car Rental, by logging on to our new web site offering you great savings with your National Rental Car Coupons.
Miami Intl Airport National - 540 TERMINAL DR
Palm Cottage
Is a stunning house museum that was built in 1895 in the heart of Old Naples. The Palm Cottage House is one of the oldest houses in Naples listed on the National Register of Historic Places providing visitors a unique glimpse into early Neapolitan life in the early 1900's. As visitors stroll the beautiful grounds you feel as though you have stepped back in time as you discover the peaceful atmosphere of the Norris Gardens. Visitors will learn about the vegetation and landscape over the last one hundred years as you visit all five historic gardens: The Edible Garden, The Shade Garden, Garden of the Senses, Palm collector's Garden and the Pioneer Garden. As you tour Palm Cottage you will experience simple elegance of the 3,500 square foot house and museum providing visitors a glimpse into the history and heritage of Naples complete with authentic rustic charm. Whether you are a history buff or just visiting Naples a tour of Palm Cottage is the perfect way to get to know and understand the history of Naples.
Everglades Excursions
Is a must when you are visiting Naples, visitors are given a chance to see some of the most amazing natural wildlife found in the Southeastern United States. Visitors of all ages are welcome to climb aboard an air-boat that will take you on an amazing journey through the Everglades. Here at Everglades Excursions your adventure begins with an experienced eco-trained guide who will narrate you through your tour providing you answers to your questions. As you set out you will adventure through Big Cypress State Preserve, these national sanctuaries are home to some of the most amazing wildlife animals. As you glide through the mangroves you may spot some of the native wildlife such as alligators, manatees, dolphins, bears and a large variety of wild birds all in their own natural habitat. Several bird species have made the Everglades their home you may have the chance to see a Bald Eagle, Blue Heron, Osprey and the American Egret. Visitors will also travel through Everglades National Park home to some of the world's largest mangrove forests. Visitors will learn the history of the Everglades and Everglades City, tour the Museum Of The Everglades or the Smallwood Museum. If this is your first visit to the sunshine state, visitors should experience this unique adventure at Everglades Excursions.
Bailey-Matthews Shell Museum
Is a great place to discover thousands of sea shells collected from all around the world. The Bailey-Matthews Shell Museum houses a very large collection of shells from the Sanibel & Captiva Islands along with many others from various places around the world. Visitors will see amazing shells from Japan, Australia, South Pacific and beyond. The Bailey-Matthews Shell Museum is a fantastic place for the whole family, who doesn't enjoy collecting beautiful shells from beaches? So now discover the varieties of shells and learn what lives inside and their roles within their environments. This unique Shell Museum began as an information and reference center for international and national scientists, students as well as shell enthusiasts. Visitors of all ages will enjoy seeing several great exhibits from shell art to discovering the several uses of mollusks such as medical, food and economic purposes. For the younger visitors they will enjoy visiting the Children's Learning Lab-full of interactive displays, games, live shell tank along with other fun activities. Here at the Bailey-Matthews Shell Museum is a large library, a computer data base of shells along with videos & thousands of photo slides used for monthly educational lectures. A visit to the Bailey-Matthews Shell Museum is a great way to spend the afternoon when you are visiting Naples. The Bailey-Matthews Shell Museum is located in Sanibel and is worth a trip.
Sanibel Historical Village and Museum
Is a reconstructed pioneer village showing visitors a glimpse into early life during the time of the Calusa Indians up through pioneer settlement in the late 19th and early 20th century. Visitors of the Sanibel Historical Village and Museum will discover a 1913 Cracker House, a General Store dating from 1927, there is even a 1926 Post Office and a charming 1927 Tea Room. As visitors tour the Sanibel Historical Village and Museum you will learn and discover the history that lies within this historical village. Each of these historical houses are filled with exhibits tracing the history from the Calusa Indians up through the settlement of the pioneers. Visitors will enjoy exploring the open air museum, seeing the historical structures along with several ancient artifacts and Western Native art. While you are visiting Naples take a short drive over to the Sanibel Historical Village and Museum.
If you are vacationing thoughout Naples, Florida, you are going to need reliable transportation to get around the town. RentalCarMomma.com and Enterprise Rent a Car are here to help you get into a great rental car at an amazing disocunt car rental rates. Do get stuck paying too much for your next car rental. Instead, check out the links below and you will be on your way to saving a bunch of money instantly.
Enterprise Discount Rental Cars Naples - 571 AIRPORT PULLING RD N
Naples Enterprise Rent a Car Specials - 13560 TAMIAMI TRL N
Enterprise Discount Rates Naples - 160 AVIATION DR N
Naples Specials Rates in Naples - 1024 PINE RIDGE ROAD