Albany Rental Cars
Discount Car Rentals in Albany, Georgia
Advantage Discount Rental Cars Albany, Georgia
when you want the best deals on discout rental car rates, there is only one rental car company that you need to look for and that is Advantage Rental Cars. RentalCarMomma.com and Advantage can get you into a safe and reliable rental car at some of the cheapest discount rental car rates that you can find on the web. Be sure to check out what we have for your here today!
Let's check out Albany, GA at a glance:
Things to do in Albany
Albany Symphony OrchestraAlbany Museum of Art -
Organized in 1965, the orchestra started out as a group of musicians who enjoyed playing music and foresaw potential in an orchestra. The ASO is a non profit organization that collaborates with many other different organizations through out the year. The Orchestra plays many shows each month.
Albany Museum of Art -
The Museum has one of the largest collection of sub-Saharan African art in the southeastern U.S. The permanent collection is made up of African, European, and American art with about 2,400 original pieces of art. The Museum also has 6 galleries for your enjoyment.
Birdsong Nature Center -
Founded in 1986, the Nature Center is 565 acres of land dedicated to preserving and maintaining the beautiful wildlife that is inhabited through out the nature center. The center offers over 12 miles of nature trails great for hiking, walking and observing all the wildlife.
Andersonville National Historic Site -
A Historic Site that commemorates the sacrifices of the brave American Soldiers that have fought for our country from the Revolutionary War to Operation Iraqi Freedom.
Avis is here for your traveling needs, it's" your other car". Avis has got what you need to get you where you need to go. Check out our Avis Coupons for great savings!

View and Print all Avis Specials
Budget is your source for a low online rate and reserved rate with out any booking fee. The more you rent the more you save! At many locations budget even offers a pick up service, so check out our great deals and see what Budget has in store for you.
Restaurants
Cookie Shoppe
Pearlys Famous Country Cooking
Little Red Dog House
Little Jamaican Restaurant
Four Sisters Cafe
El Maya Mexican Restaurant
Aunt Fannie's Checkered Apron

Maryland Friend Chicken
Charlie & Pearl Country Fried Chicken
Carter's Grill Restaurant
Mikata Japanese Steakhouse
Dunbars Grill & Barbque
LA Fuente Mexican Restaurant
Hip Hop Fish & Chicken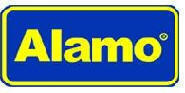 Alamo Rent A Car has a variety of locations for your convenience. With over 140,000 quality company cars, Alamo will make sure your traveling needs are met. No credit card needed to make your reservation!
Columbus Airport Alamo -2911 Airport Thruway
Things to do in Albany
Kolomoki Mounds State Park -
The park is an archaeological site as well as recreational area. It includes a Museum which is partially inside one of the seven mounds that were built during the 12th and 13th century. Outdoor activities are also provided at the park such as camping, fishing, boating and swimming.
Flint River Golf Course -
A beautiful 18 hole, par 68 golf course that is challenging to all golf lovers at all skill levels. The Course has a beautiful club house that also sells a wide selection of gold accessories.
Chehaw Wild Animal Park -
Albany Civil Rights Movement Museum The museum is located inside the former Mount Zion Baptist Church and is used to commemorate the 1960's Civil Rights Movement.
Chehaw Wild Animal Park -
Take a walk along the board walks of the cypress swamps and explore the different animal exhibits the park has including natural habitat exhibits with native and exotic animals.
National Rental Car has tons of locations for your convenience in Georgia. National is here to suit your Car rental needs. You're sure to save money with our National Rental Car Coupons we provide for your traveling needs.
Car rentals in Albany, Georgia have never been easier! Choose your Enterprise location, choose your times, then choose a car. Renting a car with Enterprise is just that easy! They'll even pick you up! Enterprise is here for your renting needs. Enterprise Rental Car Coupons.
Albany Airport Enterprise -In Terminals
Enterprise Albany Rental Cars -2925 N Slappey Blvd