Car Rentals Atlanta
Discount Car Rentals in Atlanta
Atlanta, GA Discount Advantage Rental Cars
If you have ever been to Atlanta, GA, you know that it is a great, fun town and how much there is to do and see. If you haven't, then you definintely need to get out there and see what this amazing soutern city has to offer. With so much to do and see, you are going to need a safe and reliable vehicle to get you where you need to go. Well, RentalCarMomma.com is here yo bring you the most amazing discount rental car rates from Advantage Rental Cars. Be sure that you check out the specials that we have for you in Atlanta!
Check out all of the wonderful things to do in Atlanta!
Things to do in Atlanta
Atlanta History Center
The Atlanta History Center is situated on 33 acres of landscaping in the middle of Buckhead and includes one of the biggest history museums in the south, two historic houses that include the Swan House and the Smith Family Farm, historic gardens, the Kenan Research Center and the Centennial Olympic Games Museum. The Margaret Mitchell House, that is situated on the midtown campus is another house the center cares for. During the year, there are great lecture series with award winning authors, yearly festivals , summer camps, toddler programs and homeschool days. Back in 1926, fourteen civic minded citizens would charter the Atlanta Historical Society so that they could help save the city's outstanding and colorful history. They met at each other's houses, began collecting early photographs and manuscripts, along with published research bulletins, in hopes of arousing the community's interest in history. In the past 82 plus years, the society has grown quite a bit in both their scope and size, until 1990, when the society would gather all its holdings and collections to become the Atlanta History Center, in hopes of connecting people, culture and history through one of the nation's premiere history centers. The center strives to bring history alive for its members and the community with all kinds of venues, and has grown into one of the biggest history museums in the country with award winning signature exhibitions that depict the stories of the area's peoples, from its earliest recollections to the present day. The center offers signature exhibitions, temporary exhibitions, traveling exhibitions and Civil War to Civil Rights. It also operates some magnificent gardens, and these include; the Connor Brown Discovery Trail, the Mary Howard Gilbert Memorial Quarry Garden, the Tullie Smith Farm gardens, the Frank A. Smith rhododendron garden, the Cherry Sims Asian American garden, the Swan woods trail and the Swan House gardens and ground. This fabulous center has more historical venues to offer the visitor that it would take a solid week to visit each and every one of them, taking time, to be sure, that all the displays and exhibits are thoroughly enjoyed and visited. For those historians that enjoy doing their own research work, the Kenan Research Center is a free public research center that offers and provides a plethora of resources for the study of the city and the southern regional history and culture; able to use dedicated collections of maps, decorative arts, military history, southern gardens, historical photographs, prints and genealogy.
On your next visit to Atlanta, Avis Rental Cars will make your visit the best. Renting a car at Avis is easy and hassle free. Avis Rental Cars will help you choose the best vehicle for your trip and our friendly staff will help. Get the BIGGEST discounts at Avis Rental Cars. Avis Discounts

View and Print all Avis Specials
Atlanta Hartsfield Jackson Intl. Apt. Avis Car Rental - 2200 Rental Car Center Pkwy.
Avis Car Rental Atlanta - 143 Courtland St. NE.
Atlanta Avis Rental Cars - 305 Pharr Rd.
Budget Rent-A-Car is one of the best rental car businesses in the industry. Budget has printable coupons that will SAVE you big money the next time you take a trip or vacation. Budget Printable Coupons
Hartsfield Jackson Intl. Apt. Budget Car Rentals - 2200 Rental Car Center
Budget Car Rental Atlanta - 140 Courtland St.
Atlanta Budget Rental Cars - 3892 Buford Hwy. NE.
RentalCarMomma.com and Hertz Rental Cars have teamed up to give their customers more cheap locations in the rental car business. Hertz has so many cheap locations around the country that will SAVE you big. Hertz Cheap Locations
Thrifty Car Rental has been a staple in the car rental business for many years. Thrifty has more cheap locations around the nation that will SAVE you big money. Thrifty Cheap Locations
Atlanta Apt. Thrifty Rental Cars - 2300 Rental Car Cntr. Pkwy.
Thrifty Car Rental Atlanta College Park - 4100 Global Gateway Conn.
Atlanta Cyclorama & Civil War Museum
The Atlanta Cyclorama in Atlanta, Georgia is both a museum and a cylindrical panoramic painting of the Civil War Battle of Atlanta, located in Grant Park. Those people visiting, enter the painted area through a door and are then situated in the middle of the painting, in seats, where they will watch the battle slowly unfold as the cylinder slowly revolves around them. This panoramic painting had been the biggest oil painting in the world, and if it were to be unrolled and laid out, it would measure 42 feet high and 358 feet long. It held the record, until 2004, when the Kalamazoo Air Zoo would be opened that measures 800 feet long, but only 32 feet high. The magnificent painting shows the terrible fighting that took place in the city during the battle, as Confederate soldiers would unsuccessfully try to counterattack the Union Army in 1864. The painting had been commissioned by Vice presidential candidate, John A. Logan, for part of his political campaign, for which Logan had been commanding a big part of the Union soldiers in the battle. That is why the painting contains heroic moments of Logan and other Union leaders that happened during the battle. It is one of numerous large cycloramas that depicted the Civil War battles that had been painted during the 1880s; and created by the American Panorama Company in Milwaukee. The team of painters would be led by German painters, August Lohr and Friedrich Wilhelm Heine, with additional consultations given by Civil War witness and artist, Theodore Davis, who had been painted into the work. It would open as an exhibit in Detroit, Michigan in 1887, and then sold to a traveling circus. That circus would eventually make it to Atlanta, where the citizens refused to attend an exhibit that included a huge painting of the loss of their beloved city in the war, biased of course, in the Yankees favor. With little attendance, the circus would go bankrupt and sell off its animals and painting, with the animals becoming part of the Zoo Atlanta and the painting kept in a wooden building near the zoo. The cyclorama structure would be constructed in 1921, to showcase the outstanding painting, in a neoclassical design, getting a much needed restoration in the 1980s. There is an adjoining museum that shows pictures and relics from the war, which included the Texas, a steam engine that pursued the captured train, the General in the Great Locomotive Chase that took place during the war. That raid would be the main topic in a 1927 Buster Keaton film called the General and a 1956 Disney movie called the Great Locomotive Chase.
Dollar Rent-A-Car offers their customers printable coupons that will SAVE you BIG money. You know that you will get the best deal on a quality vehicle when you use a company that has a name like Dollar. Dollar Printable Coupons
Atlanta Intl. Apt. Dollar Car Rental - 2300 Rental Car Cntr. Pkwy.
Dollar Rental Car Atlanta - 4100 Global Gateway Conn.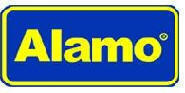 Get the BIGGEST discounts and help for you and your family from Alamo Rental Cars on your next vacation. Alamo will get you the BEST discounts in the car rental business. Alamo Discounts
Atlanta Apt. Alamo Car Rentals - 2200 Rental Car Cntr. Pkwy.
Local Restaurants in Atlanta
Rathbuns
Entrees; tarragon-lemon roasted chicken with creamy mashed potatoes; Carolina Mountain rainbow trout with choy sum, ponzu Hollandaise; crispy duck breast with Thai risotto & green curry essence; Jonah crab stuffed with Acadian redfish, preserved lemon veloute, leek greens; rosemary basted flat iron steak with heart of palm, arugula & lemon oil; morita chile dusted salmon with goat cheese cous cous & cranberry vinegar; whole roasted bronzini, Brussels sprouts, whole grain mustard-shallot butter; double bone pork chop, grilled artichokes, ver jus-wooly pork emulsion; house made tagliatelle, GA shrimp, hot coppa, preserved tomato-garlic butter; T.O. spiced braised beef short rib, foraged mushrooms, leeks & hoisin jus; sea scallop Benedict on country ham grits, asparagus & spiced hollandaise; Maine lobster & roasted green chile soft taco, cascabel cream, tomatillo pico; 14oz. veal porterhouse, truffle butter, white wine poached pears; center cut 10oz. beef filet, brown butter jus; 20oz. bone-in ribeye with warm point reyes blue cheese vinaigrette; Australian lamb chops, aged balsamic iron skillet wild mushrooms.
Agave Restaurant
Entrees; beef & pepper enchiladas is slow cooked aged beef tenderloin, roasted poblanos & spicy peppers rolled in white corn tortillas, baked with sweet corn crema, lobster & white bean sauces, then topped with citrus crema, cilantro leaves & jalapeno slice accompanied with ancho chile black beans; Santa Fe blue corn chicken enchiladas is house smoked chicken with hatch green chile & mild cheddar, rolled in blue corn tortillas, accompanied by pinto beans, sour cream & corn relish; veal, chorizo & green chile meatloaf is housemade tender meatloaf consisting of fresh ground veal, spicy chorizo pork & New Mexico hatch green chiles with mushroom demi glace, accompanied with southwestern mac & cheese; chile seared jumbo diver sea scallops is fresh jumbo diver sea scallops pan seared in house herb & chile rub served with fire roasted tomato & serrano stone ground grits & honey cider collard greens; slow cooked short ribs is fresh all natural angus beef, braised short ribs, marinated in ancho chiles & honey, topped with sweet smoked chile glaze served with goat cheese & roasted yellow corn mashed potatoes & fresh grilled asparagus; agave cayenne fried chicken is spicy buttermilk marinated jumbo chicken breast, fried & served with Yukon gold mashed potatoes & grilled corn with a poblano drizzle; red pepper salmon filet is pan seared fresh Chilean salmon with sautéed julienne zucchini, squash & carrots, served over roasted red pepper sauce with grilled asparagus; diablo crawfish pasta is fresh crawfish tail meat sautéed with onions, mushrooms & basil in a spicy chile cream sauce with a whole crawfish garnish.
National Car Rentals will get you on the road quickly and without any hassles. National has the BIGGEST savings available online today. Check out the National website today and get the BEST savings in America. National Savings
Atlanta Apt. National Car Rental - 2200 Rental Car Cntr. Pkwy.
Wren's Nest
The Wren's Nest in Atlanta, Georgia is also known as the Joel Chandler Harris House or the Snap Bean Farm, and is a beautiful Queen Anne style farmhouse that was constructed in 1870. Joel Harris was the editor of the Atlanta Constitution, and author of the Uncle Remus tales, creating these adorable stories from 1881 until he passed on in 1908. Joel would become more famous for his Uncle Remus tales, that were based on the stories he had heard the slaves telling in his youth. The house is filled with many Harris furnishings and still maintains the original paint colors, which would become known as Wren's Nest in the year 1900 when his children would discover a wren had built his next in their mailbox; so the family would construct another mailbox, so the nest wouldn't be disturbed. It would be made a National Historic Landmark in 1962; and today, has many wonderful tours and a marvelous storytelling festival. The group that maintains the estate, still struggles to raise its yearly budget of $120,000 since Harris had painted such a negative portrayal of the old South in his books. In fact, many recall Harris sitting on his front porch writing his stories, enjoying the weather, the serenity and calmness of the farm, where he would raise his family and write exciting and outstanding children's books. The gorgeous house is just one of the few remaining Queen Anne Victorian houses in the city, and a special example of an upper middle class family and their particular style of living. The majority of the furnishings in the house had been owned by the Harris' and was opened as a house museum in 1913. His wife, Esther LaRose, had kept Joel's bedroom exactly as he had left it, and it is still the same today, except for wallpaper repairs, cleaning and changing of the bed linens. His success would make him one of the most popular writers of the 19th and 20th centuries, with his first collection, Uncle Remus: His Songs and His Sayings, translated into over 40 languages, and still isn't out of print. Joel would collect 194 stories that would showcase African American folklore, working as a newspaperman for most of his adult life, even though he didn't need to. He was the associate editor of the Atlanta Constitution, and became an important voice for the New South and a great advocate for racial and regional reconciliation. When he passed on, Harris would be outpaced only by Mark Twain, his friend and admirer, as a writer and popularity. Most of the Brer Rabbit stories would come from Africa, being told and retold by the enslaved Africans, with the stories evolving with the times and circumstances.
Jimmy Carter Library & Museum
The Jimmy Carter Library and Museum is located in Atlanta, Georgia, and contains the papers and related materials of the Carter Administration and his family life. The library continues to host special exhibits, like his Nobel Peace Prize and a full scale copy of the Oval Office, complete with a replica of the Resolute Desk. The complex, made up of the museum and library is owned and operated by the federal government and various parts privately owned and run. The National Archives and Records Administration manages the museum and library, and have become part of the Presidential Library system of the fed, with the privately owned segments that include his offices and offices of the Carter Center, a nonprofit human rights group. The library was constructed in the Poncey-Highland neighborhood area of the city, on land that had been picked up by the DOT for a future interchange that had been cancelled by Carter when it became known as the freeway revolt. Construction started in 1984, and it opened on Jimmy's 62nd birthday, October 1, 1986. The structure that houses the museum and library contains 69,750 square feet of space, with 15,269 square feet for exhibits and 19,818 square feet set aside for storage and archival spaces. The library contains 27 million pages of documents, 40,000 objects, half a million photographs and miscellaneous audiotapes, videos and films. This outstanding collection spans every facet of the Carter Administration, that includes foreign and domestic policies to the personal life of the President and his wife.
BIG savings are waiting at Enterprise Rent-A-Car for your next vacation or trip. Enterprise will give you the best selection of new quality cars to choose from and the best staff to help you with that decision. Get the BIGGEST savings online with Enterprise Enterprise Savings
Atlanta Apt. Enterprise Rental Car 2200 Rental Car Cntr. Pkwy. #2210
Enterprise Car Rental Atlanta Downtown 303 Courtland St. NE.
Atlanta Enterprise Rental Car - 2151 Peachtree Rd. NE.
Enterprise Car Rental Atlanta - 2441 Cheshire Bridge Rd. NE.
Georgia Aquarium
The Georgia Aquarium in Atlanta, Georgia is the world's biggest aquarium housing over 8.5 million gallons of marine and fresh water that contains over 120,000 animals that represent 500 various species, with best known inhabitants including four manta rays, four beluga whales and four young whale sharks. The aquarium would be funded almost entirely by Home Depot co-founder, Bernie Marcus, who donated $250 million, to be constructed on a 20 acre site that sits north of the Centennial Olympic Park in downtown. Bernie would credit his 60th birthday bash at the Monterey Bay Aquarium in 1990 as one of the inspirational moments that inspired him to create the aquarium here. He announced his plans in 2001, and said the aquarium would encourage economic and educational growth, with Bernie and his wife, Billi, going to 56 aquariums in 13 different countries to research and design a structure, and then donate the millions toward a Georgia Aquarium. Another $40 million would be donated by major corporations like Turner Broadcasting, Home Depot, Coca-Cola, AT & T, Southern Company, UPS, AirTran Airways, SunTrust, Time Warner and Georgia-Pacific. The fish housed here came from Taiwan via UPS in 42 tanks aboard an MD-11, with UPS donating the entire cost of the shipping that was estimated at more than $200,000. It is the only facility outside of Asia that contains whale sharks, who are housed in a 6.3 million gallon tank, and the aquarium was constructed around this huge tank. It is also only one of two in the world that exhibit hammerhead sharks and so much more. It continues to showcase marine animals that are rarely viewed in this country, and would acquire its manta ray from an aquarium in Durban, South Africa. The animals are shown in five different galleries that include; Cold Water Exhibit, Georgia Explorer, River Scout, Ocean Voyager and Tropical Diver. Their conservation and environmental mission is just as important as its attractions, with the aquarium working with Georgia Tech and Georgia State University in Atlanta and the University of Georgia, Athens, before it was opened, aspiring to help save endangered species using education and research programs. In 2008, the aquarium would announce its idea to open its Swim With Gentle Giants program that allows divers or snorkelers to swim with the whale sharks.
Martin Luther King Jr. National Historic Site
The Martin Luther King, Jr. National Historic Site in Atlanta, Georgia was started in 1980, with numerous structures that surround Martin's childhood house on Auburn Avenue in the Sweet Auburn district of the city. The original Ebenezer Baptist Church, where Martin and his father pastored has become part of the historic site, all critical components that interpret the life of Martin and his legacy as one of the greatest leaders of the American Civil Rights movement. The structures are located on a 35 acre site, with a marvelous visitor center that contains a museum chronicling the civil rights movement that follows a parallel path of the great leader. There is a firehouse constructed in 1894, and served the district until 1991, and it contains a lovely gift shop and exhibit about desegregation in the Atlanta fire department. The beautiful "I Have a Dream" International World Peace Rose garden and a magnificent memorial tribute to Mohandas K. Gandhi is also located in the complex, as well as the "International Civil Rights Walk of Fame" that provides recognition to the brave pioneers that sacrificed and struggled to make equality for all, a reality for all. It would be made a National Register of Historic Places site in 1974, and included the Ebenezer Baptist Church, the Alexander Hamilton House, the MLK grave site, Victorian houses, the MLK birthplace, shotgun houses, Fire Station No. 6, the old Triangle building, Our Lady of Lourdes Catholic Colored Mission and the Atlanta Baptist Preparatory Institute site. It would become a National Historic Landmark in 1977.