Baton Rouge Car Rentals
Discount Car Rentals in Baton Rouge, Louisiana
Discount Advantage Rent a Cars Baton Rouge
Baton Rouge is an amazing city in Louisiana and one that you want to visit while you are in the state. With so many wonderful things to do and see in Baton Rouge, you are going to need a quality rental car to get you around the town. Well, you are in luck because RentalCarMomma.com and Advantage are here to bring you the best rental car rate deals that you can find on the web. Be sure to check out the amazing deals on every class of rental cars that Advantage has in their fleet.
Let's see what Baton Rouge has to offer!
Magnolia Mound Plantation
Magnolia Mound Plantation was constructed in 1791, by the Mississippi River, and with its outer buildings showcase the style of houses built replicating the influences of France and the West Indies. It is a mile south of Baton Rouge and was listed on the National Register of Historic Places in 1972. The home is one of the earliest structures in the city and has been maintained by many families. Originally built with three rooms side by side and then added onto in the early 1800s by extending it towards the rear to add a formal dining room and two service rooms. More rooms were added in the late 1800s on the north and south sides. It took on the shape of a rectangle underneath a big hip roof that covered it all and double hung windows were added as well.
Avis Car Rentals will make your vacation to Baton Rouge as smooth as possible. Avis makes the car rental experience so much easier. Avis offers the best quality rental cars and customer service with a great selection to choose from. So begin saving money today and head to our new easy to navigate web site and enjoy the great deals and Avis Offers.

View and Print all Avis Specials
Baton Rouge Metro Airport Avis Rent a Car - 9211 General Chennault Drive
Avis Car Rentals Baton Rouge - 8700 Florida Blvd
Siegen Lane Avis Car Rental - 5760 Siegen Lane Baton Rouge
A leader in the rental car industry, Budget Rent-A-Car will help you get started on your vacation. Budget will make sure you get the best quality vehicle of your choice, give you the most friendly service and make sure you are on the road quick and without worries. So, when you are ready to rent a car, be sure to check the great discounted deals for rental cars at Budget.
Baton Rouge Airport Budget - 9430 Jackie Cochran
Budget Rent a Car Inside Climate Control of LA - 3147 College Drive Baton Rouge
RentalCarMomma.com and Hertz Rental Car teamed up to bring their customers better deals than ever before in the car hire business. Hertz Discounts offers you some of the best deals while you are in the Baton Rouge area. Hertz.com will provide you with all the information that you need to get your car hire quick and hassle free.

Thrifty Car Rental has been in the car rental business for many years. Thrifty Rental cars gives its customers the best service with courteous and friendly staff members that will help you choose the best vehicle for your needs. You can never find a better deal than the one from Thrifty Car Rentals, one of the best known names in the car rental business.
New Orleans Airport Thrifty Car Rentals - 1675 Airline Drive
Indian Mounds
The Louisiana State University has sat at its location in Baton Rouge for over 75 years now, and has undergone a number of changes. One thing that hasn't changed, nor likely will are the many Indian mounds located on the northwest side of the campus. In the 1980s, scientists from the Natural Science museum, Department of Geography and Anthropology and the Department of Agronomy took samples of the soil at the base of these mounds and discovered that they were part of a group of mounds found throughout the state. Over a dozen were identified and more are certain to be found in the future as the scientists pour over the landscape of the campus in hopes of identifying more. These mounds are older than any other found in this country, or the continent and are believed to be older than the Egyptian pyramids. Thought to be over 5000 years old, the mounds are distinctive to a trend of Native Americans that created them for many reasons.
Dollar Rent-A-Car will get you into a great new vehicle at a discounted price. Using a name like Dollar, you can bet you are getting the best deal on a quality rental car. Dollar Rent A Car will make sure your vacation is going to be worry free and very easy.
Louis Armstrong International Airport Dollar Car Rental -1675 Airline Drive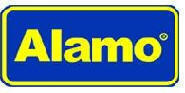 Alamo Rental Cars can help you and your family on your vacation or holiday. By using Alamo, you can rest assured that you are going to get the best deal in the car rental industry. Do yourself and your family a favor and see Alamo.com online discount specials and have a better vacation.
New Orleans/Kenner Airport Alamo - 225 East Airline Hwy Kenner
Alamo Car Rental Lafayette Airport - 200 Terminal Drive
The Chimes
The Chimes Restaurant and Tap Room promises to put the best food on each and every table; so they make their own soups, stuffings, salad dressings and desserts. They use only Louisiana crawfish tails, Angus steaks, fresh chicken breasts and wings. They patty their own burgers and cut the fish fresh each day. Using only 100% pure cholesterol free peanut oil, they make their own hushpuppies, as well as batter and fry their handmade onion rings to order. Some mouthwatering items listed on the appetizers are; crab cakes creollaise, Louisiana alligator, crabfingers, oysters on the half shell, hush puppies, hot spinach and artichoke dip, crabmeat stuffed jalapeno peppers, hot Boudin balls, buffalo wings and fried mozzarella. Their specialties are; pasta Alf redo, pasta grazi, New Orleans style barbeque shrimp, fish of the day, seared yellowfin tuna with pesto and pasta Alfredo, crawfish etouffee, red bean and rice with sausage, seafood pasta and baby back ribs. Since they are close to LSU, you know they have to strive to be the best in the city.
National Rental Cars will get you on the road in no time without the worries or problems that normally distract you. The experts at National and their attention to detail will help you choose the best vehicle for your needs. Start saving money right away by contacting the great people at National Car Rental, by going to our new web site that offers you some great savings with your National Rental Car Coupons.
Baton Rouge Airport National Car Rentals - 9430 Jackie Cochran Drive
The Belle of Baton Rouge
The three deck Belle of Baton Rouge is a riverboat casino like no other steaming up and down the mighty Mississippi River while you enjoy the complimentary drinks to assist your gaming strategies at the tables of blackjack, roulette, craps or poker. With 29,000 feet of gaming space and over 1000 slots, video poker and keno machines, this floating casino is a remembrance of yesterday when the river would take you to all kinds of cities and experiences, while you tried to make your fortune by gambling. With live entertainment to keep you going in between hands or just to rest your arms, these special events will help you enjoy your time on the Belle that much more.
Louisiana State University
The Louisiana State University sits on 2000 acres of exquisite land that is a temporary home to over 31,000 students from the state, country and world. Started in 1860, campus visitors will find awesome museums of art, history and science; as well as some spectacular architecture. The university is one of twenty one that are designated as sea-grant, land-grant and space-grant research centers. It is rated one of the top schools in the nation and includes 9 senior colleges, three schools and many specialized centers, divisions, offices and institutes. The first superintendent was William Tecumseh Sherman, who one year later resigned his post because the state had seceded from the union. The school closed 6 months later as the Civil War began. After the war, during which the school had suffered heavy losses, General Sherman donated two cannons which had been used to start the war at Fort Sumter.
You will receive GREAT deals the next time you choose Enterprise Rent-A-Car for your vacation. Enterprise will give you a great selection of new vehicles to pick from and a courteous, friendly staff that will help you with your traveling plans. So stop by our new web site today and begin your savings with Enterprise Rental.
Baton Rouge Enterprise - 8329 AIRLINE HWY
Enterprise Rentals Baton Rouge - 6117 SIEGEN LANE
Enterprise Car Rentals in Baton Rouge - 12888 FLORIDA BLVD, SUITE A
Baton Rouge Enterprise Rental Cars - 1575 NICHOLSON DR
Enterprise Rental a Car Baton Rouge - 11020 AIRLINE HWY
Baton Rouge Enterprise Coupons - 7553 JEFFERSON HWY
Enterprise Rental Car Deals Baton Rouge - 4917 FLORIDA BLVD
Discount Enterprise Baton Rouge - 1143 LEESVILLE/DOTD AVE
Coupons for Enterprise Rent a Car Baton Rouge - 9430 JACKIE COCHRAN DR.
Old Governor's Mansion
The Old Governor's Mansion was constructed in 1929, by the infamous Huey P. Long, known as kingfish, and was the main residence for nine governors from 1930 until 1963. The singing governor Jimmie Davis also lived here and one of his guitars still remains. The construction cost was $150,000 and the amount spent on the inside was $22,000 which went to the best damask and velvet drapes, crystal chandeliers, other fine appointments and hand printed French wallpaper. The mansion is now home to the Arts and Science Center museum. Raising up 4 stories, with basement and attic, while the east and west wings being different because of offices and a gift shop on the west wing and the east has a slate terrace. The front entry is a portico, with four 30 foot tall columns spanning the two stories to support a fancy design of the state's emblem. The front double doors have a leaded glass fanlight transom above them. The floor plan is similar to the White House and a big curving white marble staircase with fancy wrought iron leads up to the next floor. The floor of the hall is black and white checked marble.
Tiki Tubing
If you have never been tubing on a lazy shallow river, then you are in for a treat. Wide open, clear and clean water that will cool you down on a hot summer day, with another tube for your cooler with all your favorite drinks and snacks to help you along on this great river adventure. Small sand bars and islets will help you to take a moment from the river to do whatever you can't do in the water. A great time for the family and kids of all ages love the flowing water that just pulls you along with its current. It is on the Amite River and be sure to go early as this place gets busy real fast. The river is great and fairly slow moving which should help even the non swimmers in your group. Plan on visiting this river soon while the weather is hot and sunny.