Cary Rental Cars
Discount Rental Cars in Cary, North Carolina
Cary, North Carolina Discount Advantage Car Rentals
When you are visiting Cary, North Carolina, you are going to want to see everything there is to see and do everything there is to do. The best way to make sure that you can is to use the Advantage advantage. What that means is right here on RentalCarMomma.com, you can get the best discount car rental rates on the web by choosing Advantage Rental Cars. Be sure to check out our amazing specials and you will be in a quality and safe vehicle at a rate that cannot be beat.
Things to do in Cary, North Carolina
Museum of Natural Sciences
Founded in 1879 "to illustrate the agricultural and other resources and the natural history of the state." The museum offers special exhibits every quarter and has a unique collection of the worlds only dinosaur with a fossilized heart. It also has displays of many differentNorth Carolina's State Capitol skeletons from back when dinosaurs roamed to the wonders in the sea. The Museum has a great place for hands on activities including a Fossil Lab, a Living Conservatory, a Naturalist Center, Exploration Stations and a Discovery Room.
Historic Oakwood
A neighborhood dated back to the 19th century. The neighborhood includes hundreds of homes which have been restored. There are many different types of Victorian architectural style homes modified for southern climate. Oakwood was designated as Raleigh's first local historic district in 1974.
North Carolina's State Capitol
Completed in the mid 1840's, the building is a beautiful built in the Greek Revival Style of Architecture and is also a National Historic Landmark. The Building also has the North Carolina Museum of History inside. The Museum has a collection of over 150,000 artifacts from over 6 centuries of North Carolinas past.
Avis is here for your renting needs, it's" your other car". Avis has the perfect car you need to get you where you need to go. Check out our Avis Offers for great savings!

View and Print all Avis Specials
Raleigh Airport AVIS -1016 Rental Car Dr
Raleigh AVIS Rental Cars -4601 Glenwood Ave
Budget is your source for a low online rate and reserved rate with out any booking fee. The more you rent the more you save! At many locations budget even offers a pick up service. Check out our great deals and see what Budget has in store for you.
Budget Raleigh Airport -100 Rental Car Drive
Raleigh Budget Rental Cars -4237 Louisburg Rd
Greensboro Airport Budget - 6317 Bryan Blvd
Greensboro Budget Rental Cars -3309 High Point Rd
JC Raulston Arboretum
The Arboretum has one of the largest and diverse collections of agriculture and plants that are adapted to the Southeast. Their collection has over 5,000 total types of plants from over 50 different countries in a beautifully displayed garden.
Duke Chapel
The chapel was completed in 1935 and is a beautiful neo-Greek architecture in the English style. The building was used for the west campus of Duke University and is now used for the Chapel.
North Carolina Museum of Art
The Museums collection includes thousands of art work, sculptures, and vase painting from the ancient Egyptians and the Greek and Romans from over 5,000 years ago. There's over 8 different types of galleries that include Modern , African , Ancient , American, Ancient American, Jewish, and Oceanic art, as well as different types of exhibits displayed around the museum.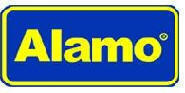 Alamo Car Rental has a variety of Alamo locations for your convenience. With over TONS of cars, Alamo will make sure your rental needs are met. No credit card needed to make your reservation. Check out our Alamo specials and discounts!
Raleigh Airport Alamo -1011 Trade Ct
Alamo Greensboro Airport Rental Cars -6319 Bryan blvd
Restaurants
A day at Beach LLC
A Taste NY Right Here in Cary
Apple Gold Inc
Baba Ghannouj International
Bear Rock Cafe
Brigs Restaurant
Brothers Pizza
The Cary Cafe
Cary Tavern & Grill
Chico's Mexican Restaurant
China Pearl Restaurant

Chuck 'Em Sports Grill
Cinelli's Pizza
Coffee & Crepes
Connolly's Irish Pub
Courtney's Restaurant Inc
Coyote Cafe
D' Nardys Inc
Danny's Bar B Que
Dominic's New York Pizzeria
Granny's Pie Pan
El Dorado Mexican Restaurant
National Rental Car has hundreds of locations for your renting convenience in North Carolina. We've partnered up with National to suit your renting needs. You're sure to save money with our National Rental Car Coupons we provide for your traveling needs.
Raleigh Airport National -1001 Rental Car Rd
National Greensboro Airport -6319 Bryan Blvd
Renting a car in Cary, North Carolina have never been easier! Choose your car and use it as long as you need, they'll even pick you up! Enterprise makes Car Renting just that easy! Enterprise is here for your renting needs. Enterprise Rental Car Coupons
Cary Enterprise- 859 BASS PRO LN
Enterprise Rental Cars Cary - 1710 PINEY PLAINS RD
Maynard Rd Enterprise - 1661 NW MAYNARD RD
North Carolina Executive Mansion
The house was used as the home of North Carolinas Governors since the early 1900's till today. During the Civil War it was abandoned because of the damage of the war. Restored and refurbished the Mansion today is still used to house the Governors of North Carolina as well as used for public functions and social events.
Adventure Landing
Bring the kids for a fun exciting day of adventure for the whole family, play at the mini golf course, ride the go-kart track, an arcade, batting cages and an a laser tag arena.