Chapel Hill Rental Cars
Discount Car Rentals in Chapel Hill, North Carolina
Chapel Hill, North Carolina Discount Advantage Rent a Cars
When you are visiting Chapel Hill, you are gonig to notice that there are many things to do around the town. That is why RentalCarMomma.com recommends that you choose Advantage Rental Cars. RentalCarMomma.com can provide discount rental car rates from Advantage. Advantage has a young fleet of vehicles and a variety of classes that will ensure that you will get the rental car that you need. Be sure that you check out the most amazing deals that you can find on the web by choosing Advantage rental car specials and RentalCarMomma.
Things to do in Chapel Hill
North Carolina Botanical Garden
The gardens first started off as just a few trees and shrubs planted at the University of North Carolina at Chapel Hill by professor William Chambers Coker in 1903. It has been mentioned in visitor guides and summarized in the book "Growing and Propagating Wild Flowers." Today the Garden is nationally known for its diverse programs at the North Carolina Botanical Garden. The Garden has over hundreds of different beautiful plants and trees to enjoy.
Ackland Art Museum
The Museum is apart of the University of North Carolina of Chapel Hill and was founded by William Hayes Ackland whom provided the funds for the building and to purchase the art. The museum has over 15,000 pieces of art work. Some of its features are the Asian art, European masterworks, twentieth century and contemporary art. The Museum also dedicates space to over a dozen special exhibitions a year.
The Chapel Hill Museum
The building in which the museum is now housed, was once the Chapel Hill public library built in 1968. Almost 30 years later in 1997 the building was the new home to the Chapel Hill Museum. The Museum offers 12 different exhibits in the different areas but the two main halls are dedicated to changing exhibits that rotate every 2 months or so. Some of the exhibits on permanent display are pieces of history from the Chapel Hill Fire Department, Farmer James Pottery, and the Legacy of Paul Green.
Budget is your source for a low online rate and reserved rate with out any booking fee. The more you rent the more you save! At many locations budget even offers a pick up service. Check out our great deals and see what Budget has in store for you.

View and Print all Avis Specials
Raleigh Durham International Airport AVIS- In Terminal
AVIS Raleigh Rental Cars -4601 Glenwood Ave
Raleigh AVIS -7320 Old Wake Forrest Rd
Budget is your source for a low online rate and reserved rate with out any booking fee. The more you rent the more you save! At many locations budget even offers a pick up service. Check out our great deals and see what Budget has in store for you.
Budget Raleigh Airport -100 Rental Car Drive
Raleigh Budget Rental Cars -4237 Louisburg Rd
Durham Budget Rental Cars -1720 Guess Road Space 12
Morehead- Patterson Bell Tower
The bell was dedicated to the town on Thanksgiving Day 1931 by two of the towns most well known family names for there generosity to the University and the town. The Bell raises 172 feet and contained 12 manual bells. Today the bells are mechanized and now contain 14 bells with "Governor John Motley Morehead" on the largest bell and William "Lenoir" on the Second largest bell. The bells ring twice a day in the remembrance of the two families.
The Horace Williams House
The house was built in 1840 and was owned by Horace Williams in 1897. Horace was the chairman of the Philosophy department. When he died in 1940 he bequeathed his house as well as the belongings to the University. The house has been known for having visits of Horace. People have said that they have seen many odd things happen in the house. The house is known as a historic sight for Chapel Hill.
Morehead Planetarium and Science Center
The Planetarium is known as one of the largest in the United States. It has a 68 foot domed Star Theater and a Zeiss Model VI Start Projector. The Science center offers awesome star shows, hands on exhibits and so many special events year round. Its great for kids and adults!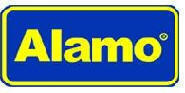 Alamo is one of our biggest partners. Check out our Alamo specials that we have got just for you. There's no credit card needed to make a reservation and no penalty if you change your mind! Save time and money when you book online with rentalcarmomma.
Raleigh Durham Airport Alamo -1011 Trade Ct
Restaurants
Il Palio
Allen & Son Barbecue
Caffe Driade
Margaret's Cantina
Lime and Basil Vietnamese
The Barbeque Joint
Pepper's Pizza
Fiesta Grill
411 West Italian Cafe
Talullas
EVOS
Jujube
Elaine's on Franklin
Thai Palace Restaurant
Foster's Market

Lantern Restaurant
The Weathervane Cafe
Cook's Corner
Akai Hana
Sunrise Biscuit Kitchen
Cosmic Cantina
Brixx
Top of the Hill Restaurant & Brewery
Alfredo's Pizza Villa
Carolina Crossroads Restaurant
Carolina Brewery
Bonne Soiree
Franklin Street Pizza & Pasta
Sushi-Yoshi
Penang Restaurant
National has locations right near you just for your renting needs. Rentalcarmomma has partnered with National to get you the best rates in town! Check out our National Rental Car Coupons and National Discounts to get you saving today!
Raleigh Durham Airport National -1001 Rental Car Rd
Renting a car in Chapel Hill, North Carolina have never been easier! Choose your car and use it as long as you need, they'll even pick you up! Enterprise makes Car Renting just that easy! Enterprise is here for your renting needs. Enterprise Rental Car Coupons
Kidzu Children's Museum
The Museum was founded in 2006 by community volunteers. Its located just across from University of North Carolina on historic Franklin Street. The Building is 2,700 with 7 great areas for the kids to interact and learn about creativity and every day life. The Museum is so much fun for the little ones and parents as well!
North Carolina Collection Gallery
Located on the second floor of the Louis Round Wilson Library at the UNC. The Gallery opened the end of 1989 is still going strong today. Charles Harris was the appointed keeper when the museum first opened and today the Gallery serves as a descendent to him. The gallery has accumulated over 22,000 artifacts including the furnishings from historic rooms and plenty of history dated back to the early 19th century.
University Mall at Chapel Hill
Minutes from the University the mall is a great place to relax and get some shopping done. The Mall has hundreds of stores and boutiques to choose from and delicious restaurants to grab a quick bite or sit down for a great meal.