Car Rentals Clearwater
Discount Car Rentals in Clearwater
Advantage rental in Clearwater
Clearwater is a great place to visit, and there is so many things to do and see while you are there. So, you need reliable transporation to get you where you need to go. That is why RentalCarMomma.com and Advantage have come together to bring you the very best deals on discount rental cars anywhere on the web.
Check out some attarctions that you can see with a discount rental car in Clearwater.
Clearwater Marine Aquarium
The Clearwater Marine Aquarium was founded in 1972 by a group of volunteers in Clearwater, Florida. They were looking to create a permanent marine biology learning center in the area and started by incorporating as a nonprofit named Clearwater Marine Science Center. The city of Clearwater donated an old abandoned water treatment plant to the science center in 1978, which turned out to be a perfect location since they already had big holding tanks and a bayside location. In 1980, the center was granted a permit to ready two 65,000 gallon tanks for the rehabilitation of sea turtles, dolphins and whales. The first exhibit room opened in 1981 with the collection from Sea-Orama. During the 1990s, the center underwent remodeling to add more spaces and educational programs, with the name being changed to the Clearwater Marine Aquarium. The exhibits include animal kitchen, underwater viewing tunnel, rehab areas, dolphin shows, fish & sharks, touch tanks, otter land, Atlantis theater, stingray beach, turtle bayou, turtle lagoon and turtle lagoon. The center gained worldwide attention when they rescued a tailless dolphin named Winter who lost her tail in a crab trap. A movie about her story has been made, starring Morgan Freeman and Ashley Judd. The Clearwater Marine Aquarium is now one of the most respected centers in the world for marine research, animal care and public education.
On your next visit to Clearwater, Avis Rental Cars will make your visit the best. Renting a car at Avis is easy and hassle free. Avis Rental Cars offers the BIGGEST savings in the nation right now. Check out the Avis GREAT savings today and see for yourself. Avis Clearwater

Avis Orlando Rental Car Discounts:
View and Print all Avis Specials
St. Petersburg/Clearwater Apt. Avis Car Rental - 14700 Terminal Blvd.
Avis Car Rental Tampa Intl. Apt. - 4030 George J. Bean Pkwy. Ste. 1109
Downtown Clearwater Avis Rental Cars - 801 Cleveland St.
Budget Rent-A-Car has more cheap locations around the nation that help you SAVE money. Budget has the best customer service staff in the car rental business that are friendly and courteous. Budget Cleawater
St. Petersburg/Clearwater Apt. Avis Car Rental
14700 Terminal Blvd.
Budget Car Rental Tampa Intl. Apt.
4030 George Bean Pkwy. Ste. 1109.
Clearwater Budget Rental Cars - 28880 US 19 N.
RentalCarMomma.com and Hertz Rental Cars have teamed up to give their customers the BIGGEST discounts in the rental car business. Hertz can give you the BEST discounts on the internet today. Hertz Coupons

Thrifty Car Rental has been a staple in the car rental business for many years. Thrifty Rental Car will give you the most cheap locations in the nation right now. Check out the Thrifty cheap locations now.
Thrifty Car Rental
Leepa-Rattner Museum of Art
Leepa-Rattner Museum of Art Tarpon Springs, Florida The Leepa-Rattner Museum of Art in Tarpon Springs, Florida is situated on the campus of St. Petersburg College after opening in 2002 with an outstanding 20th century collection that was created by Abraham Rattner and donated by Allen and Isabelle Leepa in 1997. The Tampa Museum of Art would also make a substantial donation at the same time and the collection contains many of Rattner's retrospective works in stained glass, tapestries, lithographs, sculptures and paintings, and believed to be the biggest collection of his works in the world. It includes some 6000 works that also include those of Henry Moore, Hans Hoffman, Esther Gentle, Rattner's second wife, Allen Leepa, also an artist, author and educator, Pablo Picasso, Max Ernst, Marc Chagall, Georges Roualt and Auguste Herbin. Rattner had been friends with many of these artists during the 1920s and 1930s, during his time in Paris, and there are many first run posters from the 20th century Paris exhibitions, as well as his archival materials. There are some personal materials that include poetry, letters and diaries that are included in the collection, and a bit of correspondence with well known author Henry Miller. The museum was designed by E. C. Hoffman, Jr. and contains 53,000 square feet of exhibit space and it resembles the bow of a ship. There are really three buildings in one complex building that includes the museum, the Michael M. Bennett Library and the Ellis Foundation Art Education Center.
When you want the BIGGEST discounts and the most reliable vehicle, use Dollar Rent-A-Car. Dollar has the printable coupons to SAVE you money for other expenses on your vacation.
Dollar Clearwater
Clearwater Apt. Dollar Car Rental - 3535 Ulmerton Rd.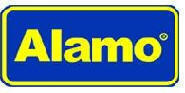 Alamo Rental Car and RentalCarMomma.com have teamed up to bring the most amazing deals on discount rental car rates in Clearwater, FL. Be sure to follow the link below to see what offers we have for you.
Bob Heilman's Beachcomber Entrees; back-to-the-farm chicken is prepared to order, platter of Bell & Evans chicken sautéed in Dutch oven skillet with fresh whipped potatoes, pan gravy, fresh veggies of the day & housemade bread, includes soup of the day & old fashioned cream slaw; New Bedford sea scallops broiled with lemon, butter & capers or pan seared with roasted peppers & topped with tequila lime butter; beachcomber original recipe jumbo lump Maryland crab cakes with gulf coast remoulade; broiled premium Maine lobster tails with drawn butter; sautéed fresh chicken livers are simply served with mushrooms & sweet cream butter; jumbo gulf shrimp is hand breaded gulf shrimp served with housemade tartar sauce or Seminole horseradish cocktail sauce; beachcomber seafood mélange is served lightly fried or broiled is a combo of gulf shrimp, scallops, fresh fish & Maryland crab cakes with housemade tartar sauce & Seminole horseradish cocktail sauce; Rockefeller is gulf shrimp with spinach & topped with mornay sauce, baked en casserole; roast prime rib is 12oz. serve au jus; char-broiled beef filet tenderloin tips served en brochette with béarnaise & fresh mushroom caps; Wisconsin loin of veal picatta is veal loin slices sautéed & served with sauce made of lemon juice, white wine, capers & chopped parsley; char-broiled chopped sirloin steak topped with fresh mushrooms & Madeira sauce or glazed with Roquefort cheese; full rack of BBQ baby back ribs lightly smoked with applewood, then broiled & glazed with house BBQ sauce.
National Car Rentals will get you on the road quickly and without any hassles. National offers the BIGGEST savings online today. National Car Rental is offering their customers the BEST savings online.
Dali Museum Dali Museum St. Petersburg, Florida
The Salvador Dali Museum is located in St. Petersburg, Florida housing the biggest collection of Dali works that exists outside of Europe and sits on the campus of the University of South Florida, St. Petersburg downtown. Just before they would be married, A. Reynolds Morse and his wife, Eleanor would go to a Dali retrospective at the Cleveland Museum of Art and became enamored by his works and subject matter. They would become so impressed with his work that they would purchase their first Dali a year later, and start a four decade relationship as patrons and then, friends with the talented artist; and it would result in a fantastic comprehensive collection of original Dali works. The couple would exhibit their magnificent collection in the home in Cleveland, until 1971. In 1965, they had loaned more than 200 works for a Dali retrospective and began to realize that they had collected his works for twenty-five years and would need a more permanent setting to showcase their collection. With the master overseeing the opening, the Morses would open a museum next to their office building in Beachwood, Ohio in 1971, and by the end of the decade, they welcomed many more people than they ever imagined. They decided to move their collection and museum, but went on a nationwide search first to find a suitable facility. A marine warehouse in downtown St. Petersburg would be discovered, remodeled and then converted into the museum that sits there today, opening once again in 1982. By 2008, a new location would be announced and designed by the firm of HOK, constructed on the waterfront next to the Mahaffey Theater and featuring a glass entry and skylight. It opened on 1-11-11 at 11:11 AM and contains 96 oils, 1300 sculptures, graphics, photographs and objects d'art, an extensive library and more than 100 watercolors and drawings.
Enterprise Rent a Car and RentalCarMomma.com have teamed up to bring you the very best deals on discount car rental rates on the web. Be sure to check out the deals and specials that we have for you.
Tampa Enterprise Car Rentals - 24141 US HIGHWAY 19 N
Enterprise Discount Rental Car Rates Clearwater - 1200 COURT ST
Enterprise Rental Car Clearwater - 17335 US HIGHWAY 19 N
Clearwater Enterprise Car Rental Specials - 14700 TERMINAL BLVD