Columbus Car Rentals
Discount Rental Cars In Columbus, Ohio
Columbus Discount Advantage Rental Cars
When you get to Columbus, you are going to find out fast that there is a ton of things to do and see. That is why you are going to need a quality vehicle to get you where you need to go. Advantage Rental Car is the way to go. Right here at RentalCarMomma.com you can get the most amazing discount rental car rates so you can see what Columbus has to offer. be sure that you do not miss out on the great savings that we have here for you!
Things to do in Columbus
Ohio State HouseOhio State House
The Ohio State House was completed in 1861 after 22 years of building and then restored in 1996. It sits on 10 acres of land and is a fine example of Greek Revival architecture and one of the oldest working state houses in the U.S. Inside the house is filled with priceless historic art and a breathtaking grand staircase that was modeled after the Paris Opera House. Tours are free and are available through out the week.
Columbus Museum of Art
The CMA has one of the finest collections of the works from the 19th and 20th Century artists. A major collection that the museum shows is over 100 painting, pictures, journals, sculptures, and books of Aminah Robinson. The museum is known for traveling and rotating exhibits through out the year. If you get hungry try the delicious meals from the Palette Café inside the museum. Guided tours are available through out the week as well.
Avis can take you where you want to go with our great rates and AVIS discounts just for you. Spend your vacation in Columbus, Ohio with an Avis rental car.

View and Print all Avis Specials
Columbus Airport Avis -4600 International Gateway
Columbus Avis Renal Cars -4875 W Broad St
Rental car momma has partnered with budget to get you some of the best deals for your trip to Columbus. Click on the button below to get your rates today!
Columbus Airport Budget 4600 International Gateway
Columbus Budget -1515 Olentangy River Rd
Thrifty has some great prices for your trip to Ohio. Thrifty has plenty of locations all around the world to get you where you need to go. Let us help you save money on your vacation to Columbus!
Thrifty at Columbus Airport -4600 International Gateway
Columbus Park of Roses
The Columbus Park of Roses is located inside the Whetstone Park that is 1036.28 acres. The Park of roses consists of 13 acres of about 11,000 rose bushes and other specialized gardens such as the Herb Garden, Daffodil Garden, Perennial Garden and collections of miniature and heritage roses. The best time to visit is mid June when the roses are at their prime and the annual Columbus Rose Festival is held.
Topiary Park
This Park is a masterpiece of a masterpiece. The park is created by James T. Mason who created the garden after the painting A Sunday On The Island Of La Grande Jatte by George Seurat. It consists of 54 topiary people, eight boats, three dogs, a monkey, a cat and a real pond in representation of the pond in the picture. It is the only landscape of a picture landscape in the world.
On your trip to Columbus,Ohio Dollar Rental Car can save you "Dollars". Successfully operating since 1966 the company has over 600 locations world wide. Rentalcarmomma.com has partnered with Dollar to help save time and money.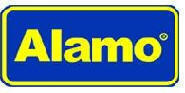 Alamo has some of the best Alamo Specials and discounts for you on your trip to Columbus, Ohio. Reserve your rental car today, if you don't need it don't worry! There's no cancellation fee! Check out our savings today!
Columbus Discount Alamo - 3250 W BRITT DAVID RD
Columbus Alamo Discount Rental Cars - 4600 INTERNATIONAL GATEWAY
Columbus Zoo and Aquarium
This 90 acre zoo is filled with fun and excitement for the whole family. There's over 700 different types of animals from all over the world and 6 great exhibits that showcases them such as bears from North America, leopards from the African Forest, Kiwi birds from Australia and so much more. The Zoo also has great shows to let you see behind the scenes of the animals and the keepers as well. Its a place you wont forget.
Zoombezi Bay
Splash around at Columbus's wildest water park that fills 22.7 acres of the craziest rides in Columbus. With 15 thrilling water slides that are enjoyable for the whole family, a lazy river to just relax in the sun, a wild wave pool and even a kids zone for the little ones to splash around and get wet too.
Safari Golf
The Safari Golf Club sits on 140 beautiful acreage with newly designed holes and a beautiful club house. The course is a mature golf course that was build in the 1960's and has 18 holes with a driving range and grass tees. When you need to get away and got the golf fever Safari Golf is a great place to spend the day.
National may be just the ticket for your car rental needs on your next trip. Check out our awesome National Rental Car Coupons and National Discounts we have got just for our rental car momma customers. Be worry free with National.
Renting a car in Columbus has never been easier! Enterprise makes Car Renting easy! Enterprise is here for your renting needs and wants to make your trip to Ohio great! Enterprise Rental Car Coupons


Columbus Airport Enterprise - 3245 MORSE RD
Columbus Enterprise - 475 EAST LIVINGSTON
Enterprise Rental Cars in Columbus - 2550 SCARBOROUGH BLVD.
Enterprise Discounts Columbus - 3161 W BROAD ST
Columbus Enterprise Rent a Cars - 5466 NORTH HIGH STREET
Enterprise in Columbus - FLAG CENTER DRIVE3161
Columbus Rental Car Specials Enterprise - 1733 W 5TH AVE
Enterprise Discount Rental Car Rates Columbus - 33 E NATIONWIDE BLVD
Restaurants
Thurman Cafe
The Refectory Restaurant and Bistro
Pistachio
El Arepazo Latin Grill
Rigsby's Cuisine Volatile
Graeter's Ice Cream
Barcelona Restaurant and Bar
Jeni's Ice Creams
Tony's Italian Restaurant
Lindey's
City Barbeque

Northstar Cafe
Katzinger's Delicatessen
Cameron Mitchell
Cafe Brioso
Dragonfly
Handke's Cuisine
El vaquero
Figlio
Block's Hot Bagels & Deli
Cap City Diner
Tip Top Kitchen