Rental Cars Daytona Beach
Daytona Beach, FL Discount Car Rentals
Advantage rental in Daytona Beach
Daytona Beach is a great place to visit and a place where you are going to need a rental car to get your to where you need to go. Check out these amazing deals on discount Rental Cars from your friends at RentalCarMomma.com and Advantage Rent a Car. Not only are you going to get the most amazing deal on rental cars, but you will also be getting a quality and reliable vehicle.
Daytona Beach, Florida has a lot to do and see. Check it out below!
Ponce de Leon Inlet Light Station
The Ponce de Leon Inlet Light Station located in Daytona Beach, Florida, was built in 1887 at a time when Mosquito Island was the name of the area. It has been restored and preserved by the Ponce de Leon Inlet Lighthouse Preservation Association and is the one of the best kept and complete stations in the nation today. This lighthouse is the tallest in Florida and the second largest of its kind in the United States. In 1998, the station was constituted as a National Historic Landmark. With a location just 12 miles south of the booming area of Daytona Beach, the Ponce de Leon Inlet Light Station is within reach and is visited by more than 125, 000 people every year. Many lighthouses do not allow visitors to climb to the top to experience the spectacular views of the surrounding area. However, at the Ponce de Leon Inlet Light Station you are able to climb up the 203 steps to the top of the lighthouse to experience a bird's eye view at a towering 175 feet above the ground. Breathtaking views and picturesque scenery of Daytona Beach, Ponce Inlet, and surrounding waterways are all visible from the deck. The museum is also located next door and offers interesting educational information from history. The pleasant staff and peaceful atmosphere make this the perfect place to spend some time in Daytona Beach.
If you are thinking about taking a trip to the amazing city of Daytona Beach, Florida, you are going to need a quality and reliable discount rental car so that you can get to all of the hot spots, attractions, shops and restaurants that are in and around the city of Daytona. When you are ready to rent a vehicle, be sure to check out RentalCarMomma.com for more amazing deals and Avis Discount Offers so you can save the most amount of money on your next vacation to Daytona Beach, Florida.

View and Print all Avis Specials
Avis Discount Car Rentals Daytona Beach Intl Airport - 700 Catalina Drive
Daytona Beach, FL Discount Avis Rental Cars - 517 Mason Avenue
Everyone knows that one of the best vacation destinations is Florida. Wherever you decide to go in Florida, you will always have sometime to do and something to see and this holds especially true for Daytona Beach. When you use a discount Budget Rent a Car, you will get a quality car at one of the most amazing rates that you can get. Be sure to check out Budget Coupons from right here at RentalCarMomm.com for the best cars and prices.
Budget Rent a Car Discounts Daytona Intl Airport - 746 Terminal Drive
Budget Car Rental Discounts in Daytona Beach - 555 West Intl Speedway Boulevard
You know that when you get a discount rental car from Hertz, that you are going to get into a quality rental car at the most amazing price, especially when you rent a car in Daytona Beach, Florida. You know that when you take a vacation to Daytona Beach that you are going to need reliable transportation to get to all of the famous and popular sites that are located all around the town. Do not miss out on all of the great discounts and bargains that you can get by using rental car coupons from right here at RentalCarMomma.com. With everything to do in Daytona, be sure to use Hertz Discounts to get the deals on the car that you want.

Thrifty Car Rental discounts from RentalCarMomma.com can get you into a discount rental vehicle at the most amazing price that you can find anywhere on the internet. The one thing that you want to make sure is that you have a way to get around the city of Daytona Beach and her surrounding areas. Do not be the one who does not get to see everything that there is to see because you so not have reliable transportation. Use Thrifty Car Rental Discounts and RentalCarMomma.com to find the best rental car coupons the next time that you need a rental car on vacation.
Daytona Beach Intl Airport Thrifty Car Rental Discounts 700 Catalina Drive Suite 101
Angell and Phelps Chocolate Factory
Try the tasty goodness of old-fashioned chocolate and candies from the Angell and Phelps Chocolate Factory in Daytona Beach. In a premier location on Beach Street in downtown Daytona Beach, this chocolate factory and sort of attraction is the perfect place if you are interested in touring a chocolate factory and even tasting some free samples. Angell and Phelps began over 80 years ago, in 1925, in the same beautiful city that it resides in today. The company was started by two women – a seemingly first for the era – who had a passion and drive for making quality chocolates. The company has changed ownership twice since the two women were in charge, but the quality and genuine recipe of greatness that has been used for so long have not changed. The tours at Angell and Phelps Chocolate Factory are not only interesting but rewarding. Through large windows you will be able to see firsthand how modern day candy makers are producing delicious creations the old fashioned way. Learn about the company's history and experience all that chocolate does to your senses in a 20-30 minute tour that ends with delectable free sample. It's so good you will need to take some home.
Dollar Rent a Car and RentalCarMomma.com have partnered together to bring you the most amazing discounts and deals on the next rental car that you need when you are taking a vacation in Daytona Beach, Florida. You know that when you arrive in Daytona Beach that you will be immediately be faced with many things to do and you want to make sure that you have reliable transportation to get you where you need to go. Well, all you have to do is use Dollar Coupons and Discounts and you will be on your way to seeing the most beautiful beaches and attractions in Daytona Beach.
Dollar Rent a Car Discounts Daytona Intl Airport 700 Catalina Drive Suite 101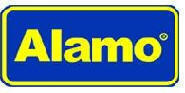 Alamo Discount Car Rentals are the way to go when you want to get greatest deals on discount rental car rates in Daytona Beach. To start saving immediately, please follow the link below and you will be on your way to saving big money in no time.
Alamo Rent a Car Discounts Daytona Intl Airport - 700 TERMINAL DRIVE
Daytona 500 Experience
The "official attraction of Nascar," the Daytona 500 Experience, is located at the famous Daytona 500 race track and offers an array of attractions that are perfect for the most extreme Nascar fans or those with a slight interest. Acceleration Alley at the Daytona 500 experience is a race simulator in which you get behind the wheel of stock car and race against other participating guests. The Daytona Dream Laps, another racing simulator, seats up to 32 people for an experience of the Nascar Sprint Cup. The DuPont Technology of Speed is a one of a kind experience in which guests are able to see under the sheet metal of a Nascar Sprint Cup stock car. You will get a full view of the chasis, engine, and roll cage – the technology that composes some of the fastest cars in racing. However, by far the most exciting attraction is the Richard Petty Driving Experience which allows guests to ride or drive an actually stock car on the historic 2.5 mile Daytona International Speedway. You will speed by at speeds topping 160 miles per hour with 600 horsepower at your control. Packages and price depend on the number of laps you desire and each includes detailed safety training and a timesheet that has a breakdown of each lap. Bring the whole family for fun at the speedway.
Taking a trip to gorgeous Daytona Beach, Florida is going to be one great vacation. When you are there, you want to be sure that you take in everything that you can, like visit all of the beautiful beaches, the piers, shops, restaurants and attractions. The best way to make sure that you can get around is to jump in a rental vehicle and you can do just that at a great price by using National Rental Car Coupons. Let National Car Rentals and their courteous staff get you into a great vehicle fast, so that you have more time to see Daytona Beach.
Daytona Beach Intl Airport National Car Rental Discounts 700 Terminal Drive
The Cellar
The Cellar is a beautiful Italian restaurant that is located in a building on the National Historic Registry. This building, astonishingly, was the home of President Warren G. Harding. It was built by his father-in-law in 1907, and was used as a "winter home" to avoid the icy cold winters of the North. The location is now owned by Sam and Lina Maggio who also own the restaurant. Not only do they keep up with the administrative duties, the couple is also the vital composite of the restaurant itself. Sam is the head chef with a degree from the Culinary Institute of America and more than 21 years of experience in the professional restaurant industry. Sam has worked – gaining priceless experience – in such influential dining locations as New York and Italy. Saving his best talent for last, Sam is now in Florida with his pride and joy, The Cellar. With experience from Italy, Sam is able to provide the utmost true Italian food with his own additives of genius. He makes traditional dishes with a touch of his own which produces a delectable meal. All pastas are "homemade" and give the taste incomparable to chain restaurants. Delight yourself to the splendid menu - full of flavor and variety.
Daytona Beach is a great place to visit. Its workd famous beach has tourusts coming by the millions each year. There are many attractions, shops and sites to see while you are there. You want to get around to all of them, so you need a vehicle to get you around the town. Well, Enterprise and RentalCarMomma.com have come together to bring you the very best and most amazing deals on discount rental car rates that you can find in Daytona and on the web.
Daytona Beach Discount Enterprise Car Rentals - 800 MASON AVENUE
Enterprise Rent a Car Discounts in Daytona - 1320 N TOMOKA FARMS RD
Enterprise Car Rental Specials in Datona - 700 CATALINA DR STE 124