Fort Myers Car Rentals
Fort Myers Discount Rental Cars
Advantage rental in Fort Myers
There is hardly anything more exciting that taking a vacation. One of the things that people look forward to the most is getting out and seeing everything that a town, city or country has to offer. That is why you need to get yourself behind the wheel of a discount rental car. With a car rental, you have the ability to go anywhere that you want to go at any time that you would like to go. Do not be stuck without reliable transportation. Instead, get yourself into a discount rental vehicle and see the town!
Fort Myers, Florida is waiting for you!
Beaches
Wherever you go on Fort Myers Waterfront; Barrier Island, Sanibel and Captiva Islands, Cape Coral, Fort Myers Beach, Lovers Key, Bonita Beach or Caloosahatchee River, you will find the white sandy beaches and crystal clear waters to be a serene environment welcomed by many. Enjoy the fascinating sunsets over the golf waters every night.
Edison & Ford Winter Estates
The nation's 9th most visited historic homes, takes you back in time. Thomas Edison and Henry Ford's winter estates has museums, lab, homes and gardens. Walk through the Botanical Gardens and see over a thousand varieties of plants imported from all over the world. See the first modern swimming pool or explore the chemical laboratory where Thomas Edison spent many hours. Come see the unique model T-Ford automobile or see the first phonograph patented in 1878 in some of our Museums.
Avis can take you where you want to go with our great rates and AVIS discounts just for you. Spend your vacation in Fort Myers with an Avis rental car.

View and Print all Avis Specials
Fort Myers Airport Avis -11005 Terminal Access Road
Rental car momma has partnered with budget to get you some great savings in Fort Myers. Make you check out our coupons and see how much you could be saving today.
Budget at Fort Myers Airport -11001 Terminal Access Road
Hertz Rental Car service is here to provide your with the very best in discount rental car rates. In fact, now that they teamed up with RentalCarMomma.com you will be able to get the very best deals on rental car rates anywhere on the web. Be sure to check out the links below to see what Hertz and RentalCarMomma.com has in store for you.
Discount Hertz Rental Cars in Ft. Myers
Thrifty Rental Discounts has some great prices for your trip to Florida. Thrifty has plenty of locations all around the world to get you where you need to go. Let us help you save money on your vacation to Fort Myers.
Pump It Up
The Inflatable Party Zone is full fun slides, jumping areas and places to bounce all day long. The inflatable play structures are colorful, clean and safe. Host your birthday parties, team parties or any other reason to come have fun together.
Boating and Fishing
Lots of fishing available in southwest Florida's coast. From deep water, offshore, fly, flats, and backwater fishing, you can catch you favorites like grouper, snapper, amberjack, shark, shrimp, crabs, and small fish. Tarpon fishing tournaments in April, May and June. Take a cruise around Key West, or just close by on a yacht, catamaran, even a paddle boat or you can rent a sailboat for the day. Either way, make sure you are there for the beautiful sunsets.
On your trip to Fort Myers, Florida, Dollar Rental Car can save you "Dollars". Successfully operating since 1966 the company has over 600 locations world wide. Rentalcarmomma.com has partnered with Dollar to help save time and money.
Fort Myers Airport Dollar -11009 Terminal Access Road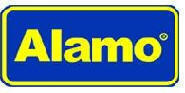 Get the best deals on discount car rentals from right here on RentalCarMomma.com. Alamo and RentalCarMomma.com have teamed up to bring your the best deals on discount car rental rates anywhere on the web. Be sure to check out the offers below for great rental car specials in Fort Myers, FL.
Fort Myers Discount Alamo - 10999 TERMINAL ACCESS RD
Imaginarium Hands-On
MuseumCalusa Nature Center and Planetarium Join the fun at the hands on museum with over 60 hands on exhibits that will keep you busy for hours. Check out all the different sharks, turtles, fish, and so many other animals at the museum. You can experience a Hurricane or touch a cloud. Theres so many great things to do and dun for everyone. Take the kids on an adventure they will never forget!
Calusa Nature Center and Planetarium
The Calusa Nature Center has a museum, nature trails,and planetarium. Check out the museum to learn more about the Nature of Southwest Florida. Get up close and personal and learn about all different kinds of animals including snakes, alligators, birds and butterflies. Learn all about constellations, planets, star clusters and galaxies in the planetarium as well.
Southwest Florida Museum of History
The Museum is housed in a former Atlantic Coastline Railroad depot, the permanent exhibits all feature the history of Southwest Florida that include some of the early settlers such as the Paleo Indians, the Seminoles, and the Calusa Indians as well as artifacts and exhibits on life in the early 20th century. The museum also has traveling exhibits that rotate through out the year.
Everglades Day Safari
Spend a day in the everglades with the Everglades Day Safari traveling in and out of the swampy water searching for gators and seeing dolphins as well as all the interesting things of the Everglades. Take 90 minute boat ride, a leisurely Nature Walk, drive through 780,000 acre of National Preserve, or an Airboat ride through the swamps. No matter where you go your bound to have a great time! Its something you don't want to miss!
National may be just the ticket for your car rental needs on your next trip. Check out our awesome National Rental Car Coupons and National Discounts we have got just for our rental car momma customers. Be worry free with National.
Enterprise Discount Car Rentals in Fort Myers, Florida, is the way to go when you want reliable transportation while you are staying in that great city. Don't get stuck not being able to do what you want. Instead, get behind the wheel of a car and save some serious cash when you use the links below to get Enterprise discount car rental rates.
Enterprise at Fort Myers - 13081 METRO PKWY
Enterprise Discount Rentals Fort Myers - 2509 FOWLER ST
Fort Myers Discount Car Rentals - 10999 TERMINAL ACCESS RD
Enterprise Rent a Car Fort Myers - 10100 DANIELS PKWY
Fort Myers Enterprise Rental Car Specials - 7191-1A CYPRESS LAKE DRIVE
Enterprise Fort Myers Discount Rental Rates - 1800 BOY SCOUT DR