Gainesville Car Rental
Discount Rental Cars in Gainesville, Florida
Advantage rental cars in Gainesville
Gainesville is a great place to check out while you are in Florida. However, to see everything that the college town has to offer, you are going to need to get into a discount rental car. The best place to find car rentals at discounted rates is right here at RentalCarMomma.com. Be sure that you check out the car rental deals from Advantage.
Go ahead and check out what Gainesville has to offer!
Samuel P. Harn Museum of Art
The Museum has a large collection of artifacts from all over the world. The Permanent Collection consists of African wood carvings, pottery, baskets, as well as bead work, Ancient American ceramics, Asian paintings, sculptures, medal work, and jade carvings, and finally a Contemporary and Modern art collection of sculptures, photographs, paintings and prints. On top of the museums extensive collection, they also feature changing exhibits that rotate through out the year.
Kanapaha Botanical Gardens
The Kanapaha Gardens is made up on 65 acres located next to the 250 acre Lake Kanapaha from which it was named after. The Garden was completed and opened to the public on October 16, 1987. The garden has 24 major collections including the states largest collection of bamboo as well as the largest herb garden in the southeast. Some of the major gardens include a Rose Garden, Bamboo Garden, Water Garden, Spring Flower Garden, Hummingbird Garden and a few others.
Avis can take you where you want to go with our great rates and AVIS discounts just for you. Spend your vacation in Gainesville with an Avis rental car.

View and Print all Avis Specials
Gainesville Airport AVIS- 3880 NE 39th Ave, Ste E
In Gainesville, make you check out our coupons and see how much you could be saving. Click on the link below for our great rates.
Gainesville Airport AVIS- 3880 NE 39th Ave, Ste E
RentalCarMomma.com and Hertz Car Rental in Gainesville can help get you into the rental car that you want for an amazing car rental discount rate. As you may have noticed, Gainesville has many things to do and see. The best way to ensure that you see all of these great attractions and sites is to get yourself into a discount car rental from Hertz. Hertz is here to make sure that you get great customer service, a quality and reliable rental car and a low discount car rental rate.
Gainesville Discount Hertz Rental Cars
Thrifty has some great prices for your trip to Florida. Let us help you save money on your vacation to Gainesville. Click the link below to see how much you could save.
Florida Museum of Natural History
The Museum is located on the University of Florida campus. Their major fields of research and collection is on Archaeology, Ethnography, Fossils, and Natural Science. The museums has over hundreds of thousands of specimen from plants and Animals to Wood and clay. A majority of artifacts are from Florida, the Southeastern U.S. and the Caribbean, but their collections has artifacts from all over the world as well. Outdoors there is an extensive Butterfly Rainforest that is a 6,400-square-foot screened in area with tropical and subtropical plants, where butterflies roam. It is definitely a must see.
University Of Florida
In On on Sept. 24, 1906 the university was open for registration, little did they know that University of Florida would be the states oldest and largest public university. The Campus is a 2,000-acre campus with over 900 buildings. The school is known for their academics and Athletics. The Gators Football team has ranked in the top 10 best athletic programs in each of the last 20 years. While your on the campus, stop by the bookstore and pick up your favorite Gators apparel to wear to their next
On your trip to Gainesville, Florida, Dollar Rental Car can save you "Dollars". Dollar gets you the best rates when your traveling to to Florida. Don't waist time, click on the link below to get you started today.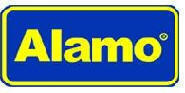 On your trip to Gainesville, Florida, Alamo Car Rentals can save you big money. Alamop gets you the best rates when your traveling to to Florida. Don't waist time, click on the link below to get you started today.


Gainesville Raceway
The Gainesville Raceway opened in 1969 and held its first Gatornationals event in 1970. The Raceway is considered one of the fastest racetrack in the NHRA circuit. In 2003 the Gainesville Raceway was renovated significantly with adding a concrete launch pad at the starting line of the ultra-quick drag strip was extended and many more. It was an all around renovation to the track. Today the racetrack holds race seasons every year.
The University Galleries
Located on the beautiful Florida Campus are 3 amazing Art galleries. The University Gallery, Focus Gallery, and the Grinter Gallery. These three galleries show off the past present and future of the University of Florida's Artists. Their style shows off the Contemporary art of today. Each of the galleries has a special exhibit that changes periodically through out the year.
National may be just the ticket for your car rental needs on your next trip. Check out our awesome National Rental Car Coupons and National Discounts we have got just for our rental car momma customers. Be worry free with National
The Lucky Snapper
Greathouse Butterfly Farm is a farm that raises butterflies for events or special occasions. They have had the number one butterfly farm since 1994. You can go behind the scenes and take a tour of the beautiful gardens and butterflies. Inside there is the garden that is filled with butterflies from all around the world. There's plenty of places to relax and enjoy the flowers and butterflies. The Garden also travels with a 10 x 10 screened in house. Be sure to stop by and see the beautiful gardens and butterflies on your trip to Gainesville.
Ironwood Golf Course
Ironwood golf course has 27 holes of challenging golf. The course is divided into three sections, The Callow, Meath and Birr and each have their own individual characteristics. The Callow is for experienced golfers, with its elevation and dog leg holes, you'll definitely need all your skills to get through this challenging course. The Meath has a beautiful view, this part of the course is a par 3 with two par 5 holes. Finally the Birr has a a few blinding shots but also a great view of the water. The course is for everyone, challenging or not its a great place to get some experience in as well.
National may be just the ticket for your car rental needs on your next trip. Check out our awesome National Rental Car Coupons and National Discounts we have got just for our rental car momma customers. Be worry free with National
Gainesville Enterprise Rent a Car - 410 NW 39TH AVENUE SUITE B
Entperise Discount Car Rentals Gainesville - 3880 N E 39TH AVENUE (SUITE N)
Gainesville Enterprise Rental Car Specials - 2600 N MAIN STREET
Enterprise Discount Rental Car Rates Gainesville - 3423 SW WILLISTON RD
Rental Car Rates Deals from Enterprise Gainesville - 730 W UNIVERSITY AVE