Car Rentals Hattiesburg
Discount Car Rentals in Hattiesburg
Discount Advantage Car Rentals in Hattiesburg
When you are in Mississippi and you are visiting an amazing city like Hattiesburg, you are going to want to hit up all of the great things to do and see while you are there. There is one sure and inexpensive way to get to all of those magnficent things and that is to call Advantage Rental Cars and get the most amazing discount car rental rates that you can find on the web. Be sure to check out what RentalCarMomma.com has for you!
Hattiesburg, Mississippi at a glance. Things to do in Hattiesburg:
The Hattiesburg Zoo
The Hattiesburg Zoo is located amid beautiful Kamper Park in Hattiesburg, Mississippi. This 12-acre zoo was opened in 1950. It is a small zoo but has something for everyone. There is a splash pad with a shaded seating area for parents. The zoo exhibits are divided into several sections including Asian, Australian, Mississippi habitat, African veldt and Siberian tiger exhibit. As you enter the zoo, you will encounter prairie dogs running around the promenade leading to the Africa section. The African veldt consists of animal from that continent including monkeys, servals, antelope, zebras and ostriches. The South American exhibit includes jaguars, capybaras, macaws, iguanas, llamas, tigers and howler monkeys. The tiger boardwalk will lead to the area where you will get to see American alligators. The zoo is very clean and professionally maintained. The Zoo Education Center offers various learning experience for the school children, Boy Scouts, Girl Scouts as well as for adults. The zoo's "edZOOcation" programs include adopt an animal, field trip classes, summer camps and more. The admission fee to the zoo is also very low. The zoo is planning on including back bears, otters, bobcats and other native animals as it expands. The Hattiesburg Zoo is a great place to spend the afternoon. While you are there, you can also stroll around the 40-acre Kamper Park. The park features walking trails, tennis courts, playgrounds and picnic areas.
If you are looking to rent car, Avis Rent A Car can help you save big in your next rental car. It ranked higher for customer loyalty and satisfaction. Book online and take advantage of year-round savings.Avis Savings.

View and Print all Avis Specials
Since the foundation of the company, Budget Rent A Car is dedicated to provide services to budget-minded people. Budget coupons will help you save money on your car or truck rental. You can start saving right away by making the online reservation.
There are many car rental deals that you can get from Hertz Car Rental. It operates in every major airport in the United States. Take advantage of all the amazing deals offered by Hertz Car Rental.
Hertz Cheap Locations
Thrifty Car Rental is a widely recognized brand in the travel industry with more than 300 car rental locations across the U.S. Save money today and pay as little as possible by using Alamo rental coupons.
Thrifty Coupons
Paul B. Johnson State Park
Paul B. Johnson State Park is located at the Geiger Lake Road in Hattiesburg, Mississippi. It is named after Paul B. Johnson, a former congressman and former governor of the State of Mississippi. The park is situated on the shores of Geiger Lake. Once known as Lake Shelby, the lake was constructed around mid 40s. This 225-acre lake offers fishing, water skiing and swimming. You can catch fish along the shore or take a boat ride to fish in the middle of the lake. Some of the fishes available in the lake include bass, bluegill, shellcracker, catfish and crappie. The park features vacation cabins, tent-camping area, RV camping pads with water, sewer and electrical hookups. The RV campground offers a private beach and swimming area. It also has many picnic sites with pavilions, tables and grills. It is placed on rolling hills consist of loblolly pines, flowering dogwoods and ancient oaks. Placed in the heart of pine belt region, the park provides a scenic setting for a variety of outdoor activities. It is also the gateway to natural wonderland surrounded by deep forests. The park staffs are very helpful and friendly. Playground equipments are available for children. Other attractions around the area include Leaf River, Little Biloxi, Red Creek, Wolf River Wildlife Management Areas and DeSoto National Forest Golf Courses.
Dollar Rent A Car has over 358 locations in the United States and about 650 locations across the world. It offers a large selection of vehicles for a discounted rate. Dollar also offer free upgrades on selected vehicles.
Dollar Printable Coupons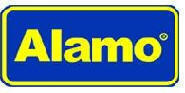 Alamo Rent A Car offers huge discounts on rental car throughout the year. Alamo is also the official rental car provider for the Walt Disney Resorts. Book you next rental car from Alamo and save.
Alamo Discounts
Bianchi's Pizzeria
Specialties; Tuscan; Pesto, Duck, Mushrooms, Red Onion, Sun Dried Tomatoes & Goat Cheese; Petrocelli ; Marinara, Basil, Artichokes, Shrimp & Roasted Pepper; Gallucci; Marinara, Pancetta, Prosciutto, Sausage & Lamb; Bianchi; Alfredo & Roasted Garlic; Addessi Mascarpone, Salmon, Kalamata Olives, Capers, Red Onion & Mushroom; Greco; Marinara, Basil, Tomato & Buffalo Mozzarella; Ciraci; Alfredo, Scallops, Shrimp, Red Onion, Prosciutto & Gorgonzola; Campanelli; Marinara, Eggplant, Tomato, Zuchini, Mushrooms & Cheeses; Gianetti; Sun-dried Tomato Pesto, Avocado, Pancetta, Chicken & Red Onion; Morelli; Demi-glace, Gorgonzola, Shitake, Portabella, Oyster & Crimini Mushrooms; Spataro; Alfredo, Blackened Chicken, Carmelized Onion & Mushrooms Vitale; Marinara, Spinach, Kalamata Olives, Red Onion & Eggplant.
Brownstone's
Entrees served with Spicy chicken etouffee; Chopped chicken seasoned & tossed with our very own spicy, buttery roux, all placed atop a bed of white rice; Brownstone's spicy jambalaya; Your choice of chicken, shrimp, crawfish or gator, seasoned & tossed; Biig easy beef tips; Chunks of lean sirloin steak sautéed in roasted garlic butter, Onions & peppers and herbs & spices; Creole gumbo; Andouille sausage, shrimp, scallops, crab claws, Sliced okra, & much more; Fresh catch of the day; Seasonal fresh fish, grilled or blackened; Zesty tuna steak; Seasoned fresh tuna pan seared, over a bed of garlic smashed potatoes; Pecan crusted catfish with pontchartrain sauce; catfish filet seasoned & battered with pecan flour & fried, Southern catfish platter; Catfish filets fried, grilled, or blackened and served; Grilled or fried shrimp dinner; twelve golden fried gulf shrimp or twelve seasoned and grilled gulf shrimp; Spicy creole shrimp & grits; Six jumbo-seasoned gulf shrimp sautéed and tossed; Seafood etouffee; Choice of crawfish tails or gulf shrimps.
No matter where your travels take you, National Car Rental Coupons can save you some serious cash. It has a large collection of vehicles varied in makes and models. You will also receive a complimentary one car class upgrade on the rental of a Compact through a Standard car.
National Cheap Locations.
Pep's Point Water Park
Pep's Point Water Park is located in Hattiesburg, Mississippi; just off HWY 49 N. It is one of the favorite summer hang-out places for both the locals and the tourists. It is a family-owned water park and is open seven days a week. The park offers water slides, paddle boats, canoes, swimming, basketball, volleyball and miniature golf. You can swim along the spring fed lake, slide down the waterslides and take a boat ride to the lake. The park also offers a full service campground and cabins for overnights events. The water park has a snack bar that serves hotdogs, nachos, hamburgers and ice cream for the guests but you can also bring your food and drinks. The admission fee to the water park is very affordable. Just take your whole family to Pep's Point Water Park and enjoy the family time. You can also go to another water park, Grand Paradise Water Park, located not too far from Pep's Point Water Park. It features 800-foot Lazy River, the Wipeout and 3-story tall Blue Typhoon. The park also offer play area for the small children. The Grand Paradise Water Park offers lockers and cabana rentals for the convenience of the guests.
The Longleaf Trace
The Longleaf Trace is a premier hiking, biking, rollerblade and equestrian trail in the Southern Mississippi. It is a 41-mile paved trail extended from Hattiesburg through Sumrall, Bassfield and Carson to Prentiss. This 10 feet wide trail is paved with asphalt. The trace was constructed in 2000. It follows a portion of the abandoned Mississippi Central Railroad line. There are public road access points to the trail every 5 miles. The trace has 9 stations along its route. As you walk along the trail you will experience landscapes that range from the bustling city to the rural farmland of Mississippi. The trail has designated Rest stops in every 3 miles. There are many wildlife exist in the trace including raccoons, squirrels, deer, wild hare and song birds. The trace is surrounded by many plants and trees including wisteria, magnolia, flowering Dogwood and fragrant honeysuckle. The trace is the longest rail-trail in the south-central United States. There is a welcome center located at the trace that provides maps, directions and information about the trace. The trail is smooth and well-maintained. It is a great place for health conscious people who want to walk or jog every day.
Enterprise Rent-A-Car is not only the largest rental car company in the North America but also offers everyday low rates to its customers. Enterprise also provides excellent customer services. You can save time and money by making your reservation online.
Enterprise Savings
All American Rose Garden
The All-American Rose Garden is located at College Drive in Hattiesburg, Mississippi. This beautiful garden features over 750 hybrid-T and grandiflora patented bushes of roses. It is located on the campus of the University of Southern Mississippi. Operated by the USM, the garden was established in 1973. Many visitors come to All-American Rose Garden including many biologists and botanists from around the globe to study the roses found in the garden. The garden has a large number of rare roses varied in color and fragrance. Visitors are allowed to bring pets in the garden. However, Plucking out flower is not permitted due to a huge collection of rare roses in the garden. The garden is a real treat for the flower lovers and a nice hang out place for the whole family. It is also a popular place for new graduates and their families to take photos.
Hattiesburg Country Club
The Hattiesburg Country Club is located in Hattiesburg, Mississippi. It has one of the best Championship Golf Courses in the south. The Hattiesburg Country Club was established in 1919. It is a well-maintained 18-hole course. The course features 6,902 yards of golf from the longest tees for a par of 71. It has a rating of 73 and a slope rating of 131. The course was designed by Frank Maxwell, Jr. and Nathan Crace. The course offers a great day of play. The Hattiesburg Country Club hosted many tournaments in the past including the U.S.G.A. qualifiers, State Amateur Championships and State Opens. It also hosted PFA Tour's Magnolia Classic between 1968 and 1993. The club hosts various socials and recreational activities throughout the year such as golf tournaments, tennis leagues and junior programs. You can rent spaces at the club for hosting wedding ceremony, birthday party, reception and corporate events.