Fort Lauderdale Car Rentals
Discount Car Rentals in Fort Lauderdale
Advantage Discount Rental Cars - Ft. Lauderdale
There are so many cities to visit when you come to Florida. One of the most exciting cities to visit is Fort Lauderdale, Florida. The best way to see the city is to get yourself behind the wheel of an Advantage discount rental car. With an Advantage rent a car at your disposal, you will be able check out all of the great sites, attraction restaurants and shops that are around the town.
Vacations in Ft. Lauderdale Car Rental Deals
Fort Lauderdale, Florida is a wonderful city to visit. There are many things to do and see while you are there. Some attractions, sites, restaurants and shops that you should visit while are there include: the Stranahan House, Everglades Holiday Park, the Museum of Art of Fort Lauderdale, Canyon Southwest Cafe and Blue Moon Fish Company. To make sure that you can get around the city to visit all of these amazing hot spots, you must pick a rental car company from the ones that we have listed here at RentalCarMomma.com and get behind the wheel of a great vehicle at a great discount rental car rate. Don't miss out on the amazing deals.
When you are loooking for a rental car company that will provide you with excellent customer service, amazing discount car rental rates and a reliable car, Avis is here for you. You can get the best deals on rentals from Avis in Fort Luaderdale by checking out the links below.

Tampa Discount Car Rental Deals:
View and Print all Avis Specials
Ft. Lauderdale/Hollywood Avis Rental - 600 Terminal Dr.
Avis Car Rental Pompano - 1225 S. Federal Hwy.
Broward Mall Avis Rental Cars - 8000 W. Broward Blvd.
Budget Rent a Car discounts are the way to go when you need a rental car at a great price on your next vacation to Fort Lauderdale, Florida. Budget has built up their reputation over the years by being the best at what they do. When you want a rental car to get you around on your trip, you can count on Budget to deliver for you. Don't get stuck without a vehicle on your trip. Instead, check out RentalCarMomma.com and Budget get you the discount rental car that you need.
Hollywood/Ft. Lauderdale Apt Budget - 600 Terminal Dr.
Budget Car Rental Quay Plaza - 1515 SE 17th St. Causeway
Budget Rental Cars Ft. Lauderdale - 1460 N. Federal Hwy.
Oakland Pk Budget Car Rentals - 4960 N. Dixie Hwy.
Hertz Coupons from RentalCarMomma.com is the way to go when you are on vacation and you need a discount car rental at an amazing price. Hertz rental cars in Fort Lauderdale is the company that you want to pick when you need a quality rental car at a great rate. Be sure that you get the best deal that you can right here at RentalCarMomma.com.
When you need a rental car while you are visiting Ft. Lauderdale, FL, Thrifty Car Rental discounts can get you the rental car rate that you want. Their amazing discount car rental specials can put you behind the wheel of a fabulous car. Having a rental available throughout your trip makes getting to the most popular places in Fort Lauderdale easy. Do not get stuck without a vehicle while on your vacation. Instead, find the rental car discount rate from Hertz right here on RentalCarMomma.com and go see Fort Laudrdale.
Fort Lauderdale, Florida is an amazing place to visit and vacation. There are many things to do nd see while you are there. The Stranahan House is a grea place to start. If you are a history buff, you will enjoy the home's rich history. Even if you are not a histoery buff, you will find the intriguing history of the house and area fascinating. The owner, Frank Stranahan, arrived in area in the late 1800's. He quickly set up a river ferry company, which would turn into a thriving trading post where Seminole Indians and other traders would camp and exchange goods. Not long after that, the settlement became big enough for a post office and a school. The first teacher in the school, Ivy Cromartie, married Frank late in the summer of 1900.
The actual Stranahan House was built in 1901. However, it was not used as a traditional house at first. It was used for a bigger trading post, and eventually grew to house a store and a bank. It wasn't unitl this growth, and the construction of a new building by the train tracks, that the Stranahan's home was used as their permanent dwelling. Today, you can see the house and learn more about the history of the home and the area by paying it a visit. It is a site that is a must see when you are in Fort Lauderdale.
Dollar Rental Car Discounts in Fort Lauderdale, Fl is your ticket to the best rental cars and rental car rates on the web. There are a ton of things to do while you are in town, and you certainly do not want to miss out on everything there is to do and see, so make sure that you have a Thrifty car rental. A Thrifty rental car can get you around the town with ease. Their safe and reliable vehicles will provide the transportation that you need for your great vacation.
Ft. Lauderdale Intl Apt Dollar Car Rental -600 Terminal Dr.
Dollar Ft. Lauderdale Port Everglades - 2400 Miami Rd.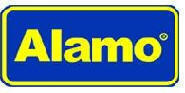 Taking a trip to Fort Lauderdale, Florida is fun, exciting and packed with a ton of things to do and see. That is why you need a rental car, but not just any rental car. You need discount rental car rates from Alamo. Follow the link below from RentalCarMomma.com and you will be on your way to saving the most amount of money on your next rental car on the web.
Ft. Lauderdale Discount Rental Cars Alamo - 600 Terminal Dr.
South Florida is a very intriguing place to visit. It is home to some interesting historical sites and a prestine and important ecosystem known as the Everglades. The area known as the Evergldes is home to a variety of plantlife, birds and wildlife. It can be called "Old Florida" because it is protected and is virtually untouched be man. It is a mix between swap and marshland and it is very important to the area and the plant and wildlife that call the Everglades their home. To get a true taste of what the Everglades are all about, you must take an airboat ride piloted by an enthusiastic and knowledgeable guide. You can do just that by checking out Everglades Holiday Park.
Everglades Holidy Park is a place to bring the entire family. The informative guides and airboat captains will take you on an airboat through some of "Old Florida" and explain everything that you need to know about this one of a kind environment. Not only will you learn about the life that inhabit the Everglades, you will also be able to see those things, like mangroves, alligators, snakes, fish, herons, cranes, osprey and eagles. This is one exciting experience that you cannot miss out on when you are visit the Fort Lauderdale area.
There is nothing worse than being on vacation in a gorgeous city, like Fort Lauderdale, and not being able to easily get around to all of the great hot spots and attractions. Well, you do not have to worry about that when you choose Naational discount car rentals. You can get the best car rental deals right here on RentalCarMomma.com. Get behind the wheel of great rental car from National.
Ft. Lauderdale Intl Apt National Rental - 600 Terminal Dr.
You do not want to miss out on these amazing things to do when you take a vacation to Fort Lauderdale and the south Florida area. The easietand most convenientway to get to all the hot spots, attractions and sites is to pick a rental car company, get a discount rental car rate from RentalCarMomma.com, get behind the wheel and drive off in a beautiful, safe and reliable car rental. You will be very happy that you did!
Be sure that you check out the link below and you will be on your way to saving so much money on your next discount car rental rates from Enterprise Rent a Car and RentalCarMomma.com. Save lots of cash and get behind the wheel of safe and reliable vehicle. Enterprise Rent a Car will get you where you need to go.
Ft. Lauderdale Discount Enterprise Rent a Car - 2200 N. ST. RD. 7